Only additional dual sliding doors (119 x 176 cm) for a series of pavilions HELENA. Can be mounted as a side or front. The pavilion has a door contains the basic supply and these additional doors significantly increase the useful properties of the pavilion. Scope of delivery - door construction, glazing, locks.

Greenhouses series HELENA are categorized PREMIUM. A greenhouse can be used as a simple winter garden or a garden pavilion / covered patio.Simple glass 4 mm in the walls but does not for the winter months sufficient thermal insulation.The supporting construction of the greenhouse is made ​​of extremely robust anodized aluminum profiles.

Greenhouse supplied with the glazing:
Walls - safety glass strength of about 4 mm (float glass, which when broken shatters into small shards of very sharp - minimize the risk of cuts)
Roof - heat-insulating double-walled cellular polycarbonate 10 mm thick  

Polycarbonate - a high quality double-wall polycarbonate with UV filter (become fragile, yellowing) from the German manufacturer. On unbreakable polycarbonate hailstorm we provide extended warranty of 10 years (see detailed warranty terms). Polycarbonate is inserted into the roof profiles, which significantly increases the strength and load-bearing capacity of the roof. Roof structure incorporates a built eaves. Water from the gutter is drained into two plastic gutter in the front corners of the greenhouse with a length of lead L = 1.75 mas tube diameter of 32 mm.

Greenhouse comes in two colors design - metallic silver (anodized aluminum) or dark gray paint. Both color versions are on order with delivery in 3-4 weeks.

Greenhouse delivered in four sizes:
1) HELENA 7000 - width 271 cm, depth 266 cm, height 239 cm, 1 sunroof
2) Helena 8600 - width 334 cm, depth 266 cm, height 239 cm, 2x sunroof
3) Helena 10200 - width 397 cm, depth 266 cm, height 239 cm, 2x sunroof
4) Helena 11900 - width 460 cm, depth 266 cm, height 239 cm, 3x sunroof
The greenhouse is equipped with a double-wing sliding door measuring 119 x 176 cm. Doors can be locked massive lock with patent key (the contents of the standard package).
The door can be placed on the side or front wall of the greenhouse. A greenhouse can be built only on a flat solid concrete, tiled or wooden floor (terrace) or on traditional masonry (concrete, brick) retaining wall.
Recommended External dimensions of the retaining wall:
1) HELENA 7000 to 268 x 281 cm
2) HELENA 8600 to 268 x 344 cm
3) HELENA 10,200 to 268 x 407 cm
4) HELENA 11,900 to 268 x 470 cm

Notice:
1) The construction of brick or concrete retaining wall to execute a purchase greenhouse and after assembling and measuring basic ground plan construction of a greenhouse. The stated dimensions are in fact a greenhouse max. Outer dimensions of the greenhouse and can not be used for the assessment and construction of retaining walls.

2) Due to the large mass of the greenhouse packaging we recommend that upon receipt (on delivery courier) was present physically fitter person. Greenhouse will be unloaded from the truck from the rear opening his forehead and other handling required by pallet truck or so. "Reddened". At the same time, please keep ready a place to house after its composition to save.

The conservatory, you can buy a variety of high standard accessory - shelves, racks, thermometers, hygrometers, irrigation equipment, electric resistance heating of the soil.
Greenhouse delivered as a kit with detailed assembly instructions.  
Category: aluminum greenhouses
Color: dark gray Pantone 431C
VAC. window:
Built area: 2.09 m2
Width (outside) 1.19
Length (external) 1.76
Height (outer): m
Doors: Sliding hinged
Door Width: 1.19 m
Door height: 1.76 m
Anchoring glazing: glazing is inserted in the AL profiles
Construction material: anodized aluminum
Glazing Material: glass 4 mm
Structural warranty:
The warranty for glazing:
Manufacturer: Vitavia Garden
Base bundled: yes
Glazing Material: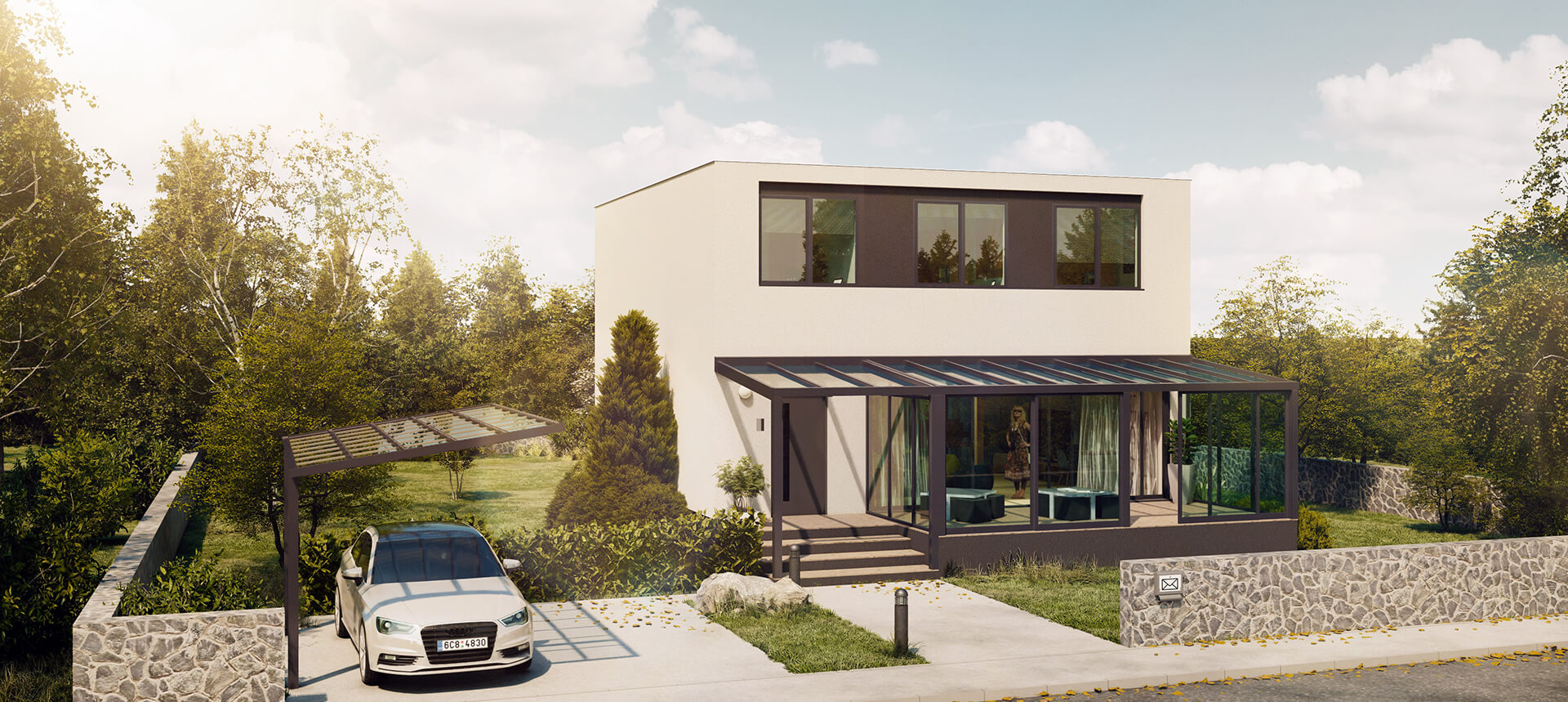 HobbytecA Family Corporation
We perceive satisfied customers and high-quality products that would bring them joy and benefit as our first priority.

PROFESSIONAL INSTALLATION

We offer installation of our products throughout Europe.

Design, Quality, Price

Our products combine timeless workmanship, high-quality materials, and an unmatched price on the market.

LARGEST SHOWROOMS

Currently, we are building showrooms all over Europe to allow our customers to observe the quality of our aluminium structures in person.

IN-HOUSE PRODUCTION

We draw on our own production. Thus, we can create bespoke garden structures.

THE WIDEST PRODUCT RANGE IN THE EU

We offer our clients a comprehensive range of aluminium garden structures manufactured in-house.