Elegant aluminum garden gazebo
Castel
s bočními posuvnými stěnami, vnitřní moskytierou, ochranou proti UV záření, extrémně odolný a stabilní, 100% odolný proti korozi
Moderní, odolný a skvělý vzhled jsou rysy nových hliníkových pavilonů největšího a nejslavnějšího kanadského výrobce SOJAG.
Výjimečně vysoké sněhové zatížení 125 kg / m² a všechny hliníkové díly jsou trvale odolné proti korozi. Střecha je vyrobena z polykarbonátových panelů o tloušťce 8 mm s UV filtrem. Konstrukce altánu je velmi pevná a opatřená odolným práškovým lakováním. Spojovací šrouby jsou vyrobeny z nerezové oceli. This gazebo is designed for year-round use and nemusí být v zimě demontován.
Altán je vybaven sítěmi proti komárům. Na každé ze čtyř stran jsou umístěny dvojité posuvné dveře (rozměry otvoru WxH: úzká strana 100x210cm, široká strana 165x210cm). K ochraně před sluncem je pavilon vybaven stínícím baldachýnem pod střechou, který lze ručně natáhnout podle potřeby.
Pavilon Castel je dodáván v ušlechtilé bronzové barvě.
Jednoduché sestvení zvládnou 2 osoby pomocí standardních nástrojů a podrobným manuálem s pokyny krok za krokem. Doba výstavby cca 4-5 hodin. Jako podklad doporučujeme plochý povrch dřeva, betonu nebo dlažebních kamenů. Sada šroubů pro ukotvení na zem není součástí dodávky.
Výhody:
šrouby z nerezové oceli

Kompletní ochrana proti moskytům

Dvojité posuvné dveře na všech čtyřech stranách

UV ochrana

Navrženo pro celoroční provoz v exteriéru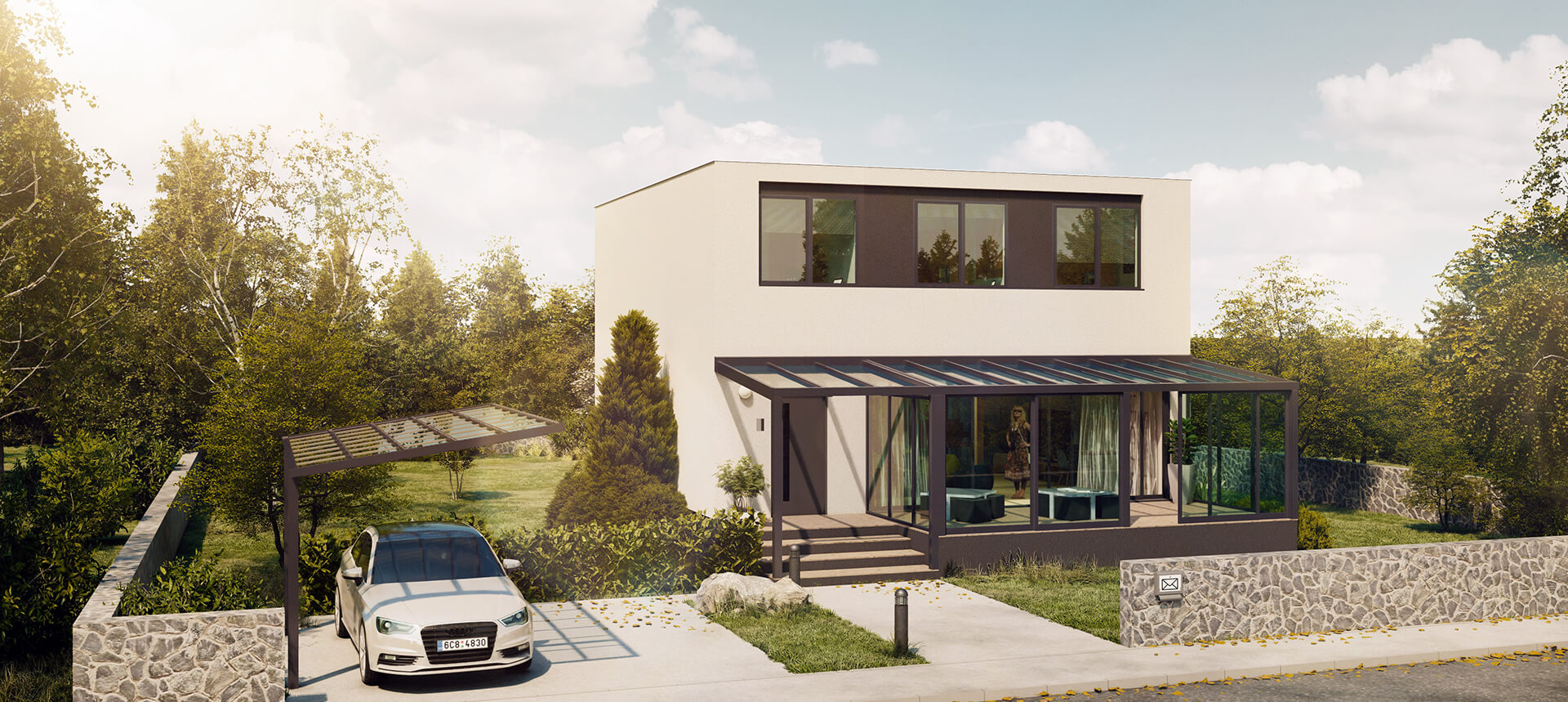 HobbytecA Family Corporation
We perceive satisfied customers and high-quality products that would bring them joy and benefit as our first priority.

PROFESSIONAL INSTALLATION

We offer installation of our products throughout Europe.

Design, Quality, Price

Our products combine timeless workmanship, high-quality materials, and an unmatched price on the market.

LARGEST SHOWROOMS

Currently, we are building showrooms all over Europe to allow our customers to observe the quality of our aluminium structures in person.

IN-HOUSE PRODUCTION

We draw on our own production. Thus, we can create bespoke garden structures.

THE WIDEST PRODUCT RANGE IN THE EU

We offer our clients a comprehensive range of aluminium garden structures manufactured in-house.