INFRASAUNA Healthland DELUXE CARBON
Sauna
infrared cabin is based on the principle of emission of infrared radiation, special carbon
emitters, which he patented dr. Tadaschi Ishikawa in Japan in 1965. This
Infrared radiation warms the body deep into the muscle tissue and intense sweating and occurs
at a temperature around 50 ° C in an environment that does not burden.
Throughout their stay in the cabin breathing air at 20 to 55 ° C, because 80-90% of emitted heat absorbed by your
body and just rest are dispersed into the cabin. This is the fundamental difference between conventional
sauna
and infra.
Infrared is an integrated, multifunctional and luxurious facility for treatment and relaxation,
which together with sauna implies also the benefits of the sun baths. The infrared beam is
its main source of energy. The wavelength of the infrared beam is 5.6 - 15 microns and body
preferably absorbed. Infrared ray can penetrate 40 mm deep into human skin
This leads to resonance cell tissues in the body, acceleration of blood circulation and remove impurities
from the body. Therefore, the sauna very good effect on health. Saunas with
heater to carbon
emitting
an infrared beam in a wider spectrum than infrared ceramic heater.
Infrared are suitable for people who are treated with blood pressure, or bear well high temperatures in a classical
sauna.
Benefits carbonových infra Healthland: 
It drives out body toxins - detoxification.
Toxins such as sodium, alcohol, nicotine, carcinogenic heavy metals and mercury gradually
accumulates in the body. Infrared heat stimulates the sweat glands that purged and detoxified
skin.
Reduces Stress
- Infrared heat relaxes muscles and relaxes the body eg. Before the massage.
Much massage therapists use infrared heat to a greater and deeper experience of massage.
Benefits your skin
- Infrared heat improves circulation, eliminates dirt and chemicals and removes dead skin
cells. All this strengthens your skin and eases the creation of wrinkles.
Reduces weight
- part of thermoregulatory process of the body is sweating due to increased heart rate and metabolism acceleration.
The body will then begin to excrete excess moisture, salt and subcutaneous fat. Fats are excreted from the body while
at 42 ° C, when the body perspires, and excreted therefrom pollutants. A perfect complement to the reduction
Scales. For 30 min. burn up to 600 cal.
Pain Relief
- infrared heat relieves pain by
that in the body of the blood vessels and accelerates the circulation which then flows more oxygen faster gets to injured místůma accelerates healing of wounds and injuries. Many people use infrared light to treat arthritis.
Floor heating free !!!!!
Number of persons: 3
Performance: 1900 W + 355 W underfloor heating
Lighting: Interior
Ramp: Lighting
Radio: MP3 Player, FM / AM radio, USB, SD memory card
Preparing for MP5: YES
Ionizer: YES
The digital control panel: YES Interior and outdoor
Heater: Carbon
Wavelength: 5,6-15 LM
Wood: Canadian hemlock
Width outside: 1500 mm
Outdoor height: 1900 mm
Length outside: 1200 mm
Weight: 147 kg
Warranty: 3 years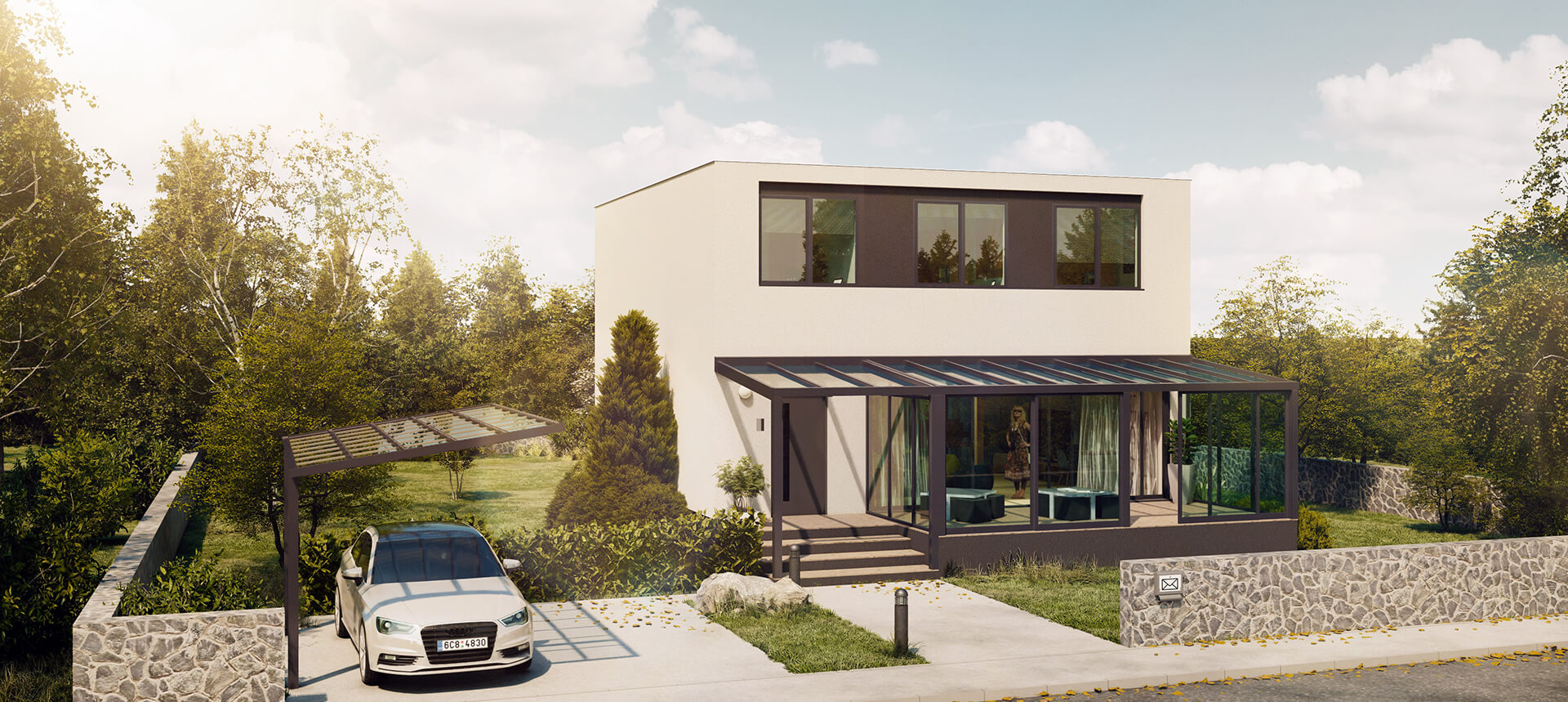 HobbytecA Family Corporation
We perceive satisfied customers and high-quality products that would bring them joy and benefit as our first priority.

PROFESSIONAL INSTALLATION

We offer installation of our products throughout Europe.

Design, Quality, Price

Our products combine timeless workmanship, high-quality materials, and an unmatched price on the market.

LARGEST SHOWROOMS

Currently, we are building showrooms all over Europe to allow our customers to observe the quality of our aluminium structures in person.

IN-HOUSE PRODUCTION

We draw on our own production. Thus, we can create bespoke garden structures.

THE WIDEST PRODUCT RANGE IN THE EU

We offer our clients a comprehensive range of aluminium garden structures manufactured in-house.