The dog bucket is delivered including transport and assembly. The price includes installation.
The front and half of the hips are filled with mesh size 5x5cm and 4mm thick, the other half and the back wall is lined with floorboards, wooden floor, roof with roofing.
Hot-dip galvanized construction made of 2 x 2 cm profiles, feeding door, anti-frost protection door, bitumen roof cover - mitigates the noise in the rain.
The cot is to be mounted on a level ground, in the case of assembly on the lawn it is necessary to lay it on the tiles.
Parameters:
pint height 1,85m
knee length 3m
Pitch width 2m
including doors and roof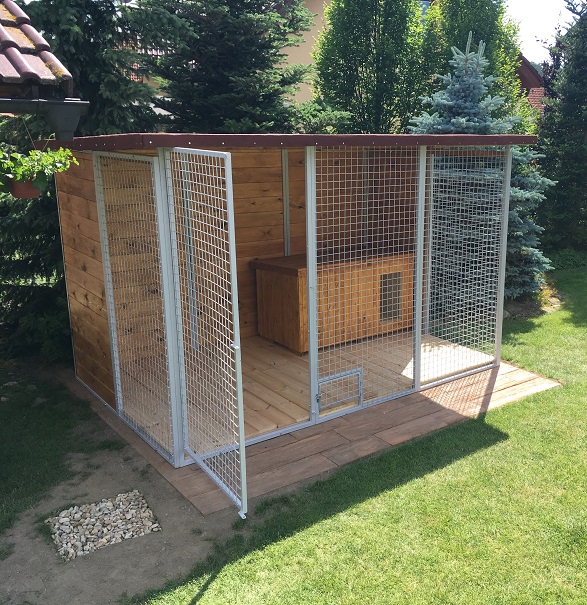 HobbytecA Family Corporation
Customer satisfaction and product quality are our priorities. We strive to make products that provide joy and benefit to those who use them.

Assembly within the Czech Republic and Slovakia

We are currently capable of providing assembly for our products to any location in the Czech Republic and Slovakia.

Design, Quality, Price

Our products are the combination of timeless arrangement, quality materials, and prices unmatched anywhere on the market.

Largest showrooms in the Czech Republic

We created the largest showrooms of their kind in the Czech Republic. We are located in Prague and Brno.

On-site production

Our work is based on our own manufacturing This allows us to create tailor-made orders.

Widest assortment in the Czech Republic

We provide our clients with a comprehensive offer of all our available products for the home and garden.