Electro PREDATOR II 10Ah
This page is for real men! If you are looking for the ultimate electric bike to the ground with maximum performance, read on ...
The electric PREDATOR II maximum output of 700W! This Provides a powerful electric motor 8FUN BMP 750W MAX in the rear hub. Also, the battery is stronger - 48V. That this power to shackle Predator 2 are equipped with hydraulic brakes type TEKTRO AURIGA with front and rear wheels.
To make this elite outfit befriended and control center for electric bikes, we have equipped a computer KING METER KM5S-LCD with backlit display and a durable smooth surface. You control it 0-9 assisted pedaling speed PAS, of course, you see the current speed. Another advantage of this cycle computers Is that the electric drive can be switched off When the current speed is ook seen.
Primarily due 48V technology to power electric bicycles vastly different from the "wannabe" strong European market of electric bicycles (actually only in Czech). The lithium battery contains up to 35% more power Than standard elektrokolům. It's a great advantage, and the combined strength of the engine Predator. Rapid battery only about 50% of Flashlights Charged in 90 minutes. The full cycle takes about four hours.
Recall Another gear: Hydraulic disc brakes TEKTRO AURIGA, front and rear wheel on Rumer 160 mm; branded rims BREEZE 6,061thT6; CST soul and coats; VELO Plush seat; Lockable fork RST OMEGA SUSPENSION and of course the control computer KING-LCD METER KM5S That can poosvětlit. It has the additional functions such as Microsoft Advantageous automatic shutdown after 10 minutes of inactivity, daily mileage, view performance / consumption, setting the maximum speed electric bicycles, backlight contrast setting, monitoring engine performance, fixed speed PAS and many other features.
Thanks to the higher performance and more powerful engine can be sure That You Can Almost get anywhere. Treat yourself to the best!
In case you Would like to choose a variant of electric bikes with standard 500W electric 8FUN, we recommend Also the quality, "electric torch" FORESTER II
ELECTRICAL SYSTEM
8Fun brushless motor speed; 350W / 700W (Used maximum torque)
King KM5S control Meter-LCD (levels 0-9 PAS)
Drive smart assisted pedaling (PAS) 5 levels + Accelerator
Battery 48V / 10Ah Li-ion battery, 360Wh, vertical position under seatpost
External USB napájení_na Handlebars; 5V
Charging AC 100 V - 240 V, battery charger
Nabíjení_cca time 4 hours; 50% of the battery in about 90 minutes
FEATURES OF ELECTRIC BIKES PREDATOR II 10Ah
Speed ​​25+ km / h assisted drive
Range of up to 60-120 km, depending on terrain and assisted pedaling
Capacity 125 kg
Weight Including baterie_25 kg
Weight without baterie_21 kg
Weight kg baterie_4
Color provedení_černo-red-white
MAIN COMPONENTS elektrokola
Aluminum frame - 6061stT6
Size rámu_18 "
Wheels 26 "with reflector
Rims 26 x 1.5 / 559; skinned - BREEZE; 6,061thT6
Spokes 13 g steel
Front disc brake hydraulic - TEKTRO AQUILA 160
Rear brzda_kotoučová HYDRAULIC - TEKTRO AMENDMENT
Front vidlice_odpružená; lockable with adjustable spring surge - RST OMEGA SUSPENSION
Aluminum Handlebars - MTB-ZOOM AL
Stem Aluminium - ZOOM TDS
Head složení_NECO PARTS
Aluminum brake lever - AURIGA TEKTRO HYDRAULIC; sensor disconnect power. previously
Shimano SL-310-7 Speed
Inverter Shimano RD-M360 with guard
Pastorek 14T - 28T
Chain rustproof 1/2 x 3 / 32-120
Chain kolo_48T, aluminum - alloy
Suspension seatpost; Aluminum - EXA Form, quick release seatpost PROMAX 319Q
Saddle sports style - VELO VL3256
LED lighting front - Spanning; King Meter control; LED rear 2 x AAA
Tires, MTB duše_CST
Grips VELO VGL-519AD2
Signalling black lacquered bell YWS - 360 ° adjustable
Stand side; height-adjustable
Complete range not only for your garden, please Hobbytec.cz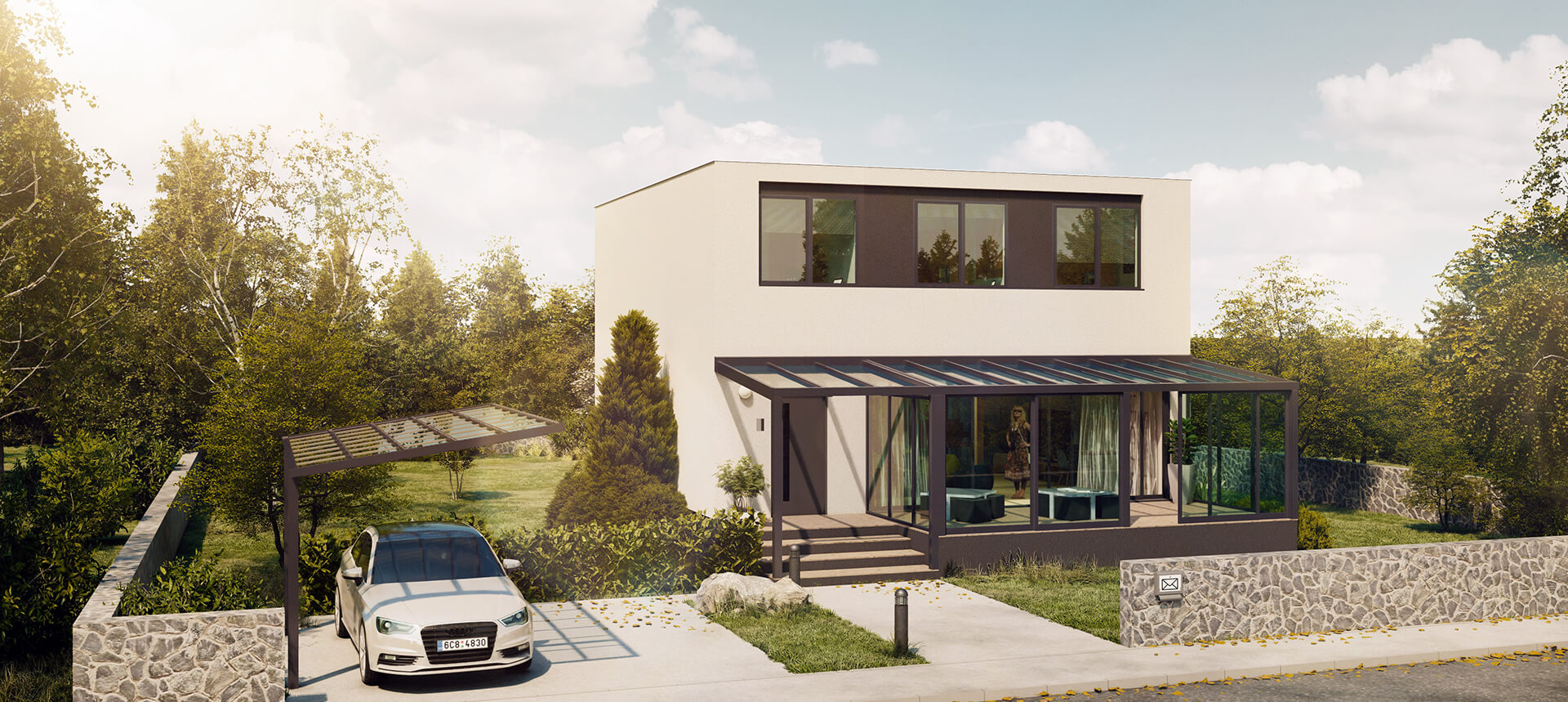 HobbytecA Family Corporation
We perceive satisfied customers and high-quality products that would bring them joy and benefit as our first priority.

PROFESSIONAL INSTALLATION

We offer installation of our products throughout Europe.

Design, Quality, Price

Our products combine timeless workmanship, high-quality materials, and an unmatched price on the market.

LARGEST SHOWROOMS

Currently, we are building showrooms all over Europe to allow our customers to observe the quality of our aluminium structures in person.

IN-HOUSE PRODUCTION

We draw on our own production. Thus, we can create bespoke garden structures.

THE WIDEST PRODUCT RANGE IN THE EU

We offer our clients a comprehensive range of aluminium garden structures manufactured in-house.