JPP 1300 F - Garden jet pump
Self-priming water jet pumps made by ELPUMPS are suitable for conveying clean or slightly contaminated water (without settling substances) or non-aggressive and non-flammable liquids with similar characteristics. With its large reserve power to reliably transport the large amount of pumped fluid. They are made of durable material that prevents corrosion even after prolonged shutdown. The pumps are very quiet. The wide base is then good for maintaining the stability of the machine and a convenient handle for a comfortable carrying. JPV series pumps can also be equipped with an effective prefilter 1 l or protection against running dry. Using hydrokontroly of them create an automatic waterworks. JPP Series pump is already in the base equipped with a large strainer 2 l.
Possibilities of use:
Filling or emptying, pumping, irrigation, irrigation systems, irrigation, cleaning water pressure, etc.
Emergency pump in the flooding.
Supplying household or industrial operations drinking or potable water.
Technique:
The pump is self-priming design, ie. Startup need only fulfill the pump itself. Internal components of the pump are made of special durable plastic, so when there is no longer shut their corrosion. The pump housing is made of cast iron or stainless steel. The pump shaft is sealed with the newest professional double seal, combining spring-ceramic and silicon gaskets. Models marked B are heavy-duty brass impeller, which has excellent anti-corrosion characteristics, is far more resistant to abrasion influence of impurities (particles of sand, etc.) And can withstand without deformation due to the heat and possible idle (without water). The engine is specially hermetically sealed against water and is protected by a thermal fuse. The machine is designed so that in addition to the mechanical seal in the pump body are no parts which are exposed to wear. Pumps ELPUMPS thus characterized by a very long life. 1300 W Pump tightened suddenly depending on the diameter of the nozzle sprayers to 3, 4 to 1500 W and 2000 W professional to 8 sprinklers.
Parameters
| | |
| --- | --- |
| Power (W) | 1300 |
| engine type | 230 V, 50 Hz |
| Max. Pump capacity (l / h) | 5400 |
| Max. Pressure (bar) | 4.7 |
| Max. Height (m) | 47 |
| Max. suction height (m) | 9 |
| Thread Diameter ( '') | 1 |
| Cable Length (m) | 1 |
| cabling | H07 RNF 3 × 1 mm2 |
| Max. medium temperature (° C) | 35 |
| Weight (kg): | 15.00 |
A wide range of garden pumps, please Hobbytec.cz/zahradnicerpadla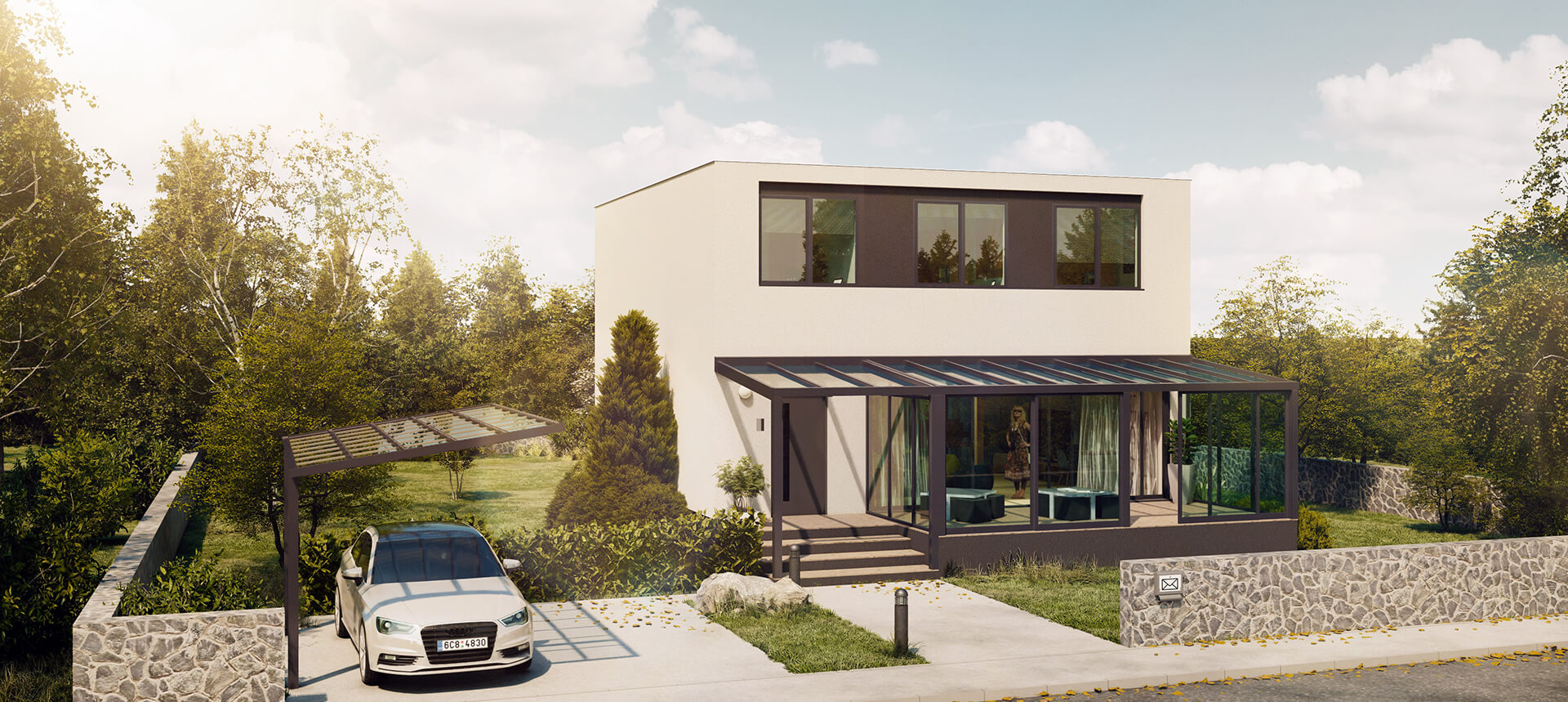 HobbytecA Family Corporation
We perceive satisfied customers and high-quality products that would bring them joy and benefit as our first priority.

PROFESSIONAL INSTALLATION

We offer installation of our products throughout Europe.

Design, Quality, Price

Our products combine timeless workmanship, high-quality materials, and an unmatched price on the market.

LARGEST SHOWROOMS

Currently, we are building showrooms all over Europe to allow our customers to observe the quality of our aluminium structures in person.

IN-HOUSE PRODUCTION

We draw on our own production. Thus, we can create bespoke garden structures.

THE WIDEST PRODUCT RANGE IN THE EU

We offer our clients a comprehensive range of aluminium garden structures manufactured in-house.