Very durable
Greenhouses
series Alpha size of 2 x 3 m. Galvanized steel structure with a thickness of 1 mm profile fitted with quality polycarbonate with a thickness of 4 mm.
Greenhouses Alpha does not require the construction of foundations.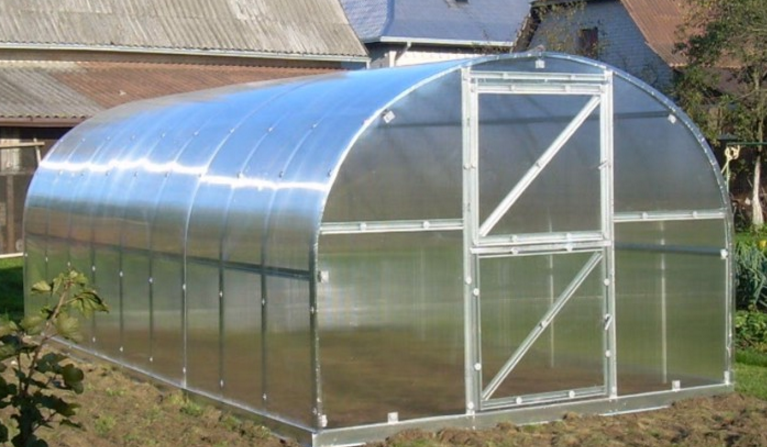 Very durable assembly unpretentious garden
greenhouse
equipped with high-quality polycarbonate shell GUTTAGLISS. The construction of the greenhouse is made of galvanized maintenance-free frame, which avoids the need to building foundations. Glazing is made clear honeycomb (komůrkovým) polycarbonate 4 mm thick, with UV protection, which has enhanced thermal insulation properties compared to conventional commercial greenhouses. Greenhouses can be individually (by appointment) and fitted with 6 mm polycarbonate plate. Polycarbonate Greenhouses excels insulating performance. No more wind vypadane polycarbonate panels! Cover made of polycarbonate plastic in a whole!
At
Garden
Greenhouses we provide a guarantee of 10 years on polycarbonate.
A greenhouse
is about 2 x 3 m. Greenhouses are supplied as a kit (+ galvanized structure polycarbonate) with detailed installation instructions. Builds is technically simple and you can do it yourself.
Advantages of polycarbonate greenhouse Alpha:
Overall, a very robust and durable treatment
The coupling system of profiles prevent release profiles, without damage polycarbonate
Maintenance-free galvanized construction
Easy installation without construction base
The width of the greenhouse 3 m - enough space for sidewalk
Durable 4 mm honeycomb polycarbonate
| garden-frame | |
| --- | --- |
| glazing material | DUAL BOX polycarbonate 4 mm |
| face | arched |
| Frameworks for greenhouses | profiled Galvanised steel (1 mm) |
| length | 2 m |
| width | 3 m |
| height | 2.18 m |
| flat | 6 m 2 |
| lengthening | No |
| base | not necessary |
| UV protection | Yes |
| front door | 1 piece |
| ventilation window front | 1 piece |
| ventilation window side | No |
| sealing profile | Yes |
| package weight | 81 kg |
| package contains | construction and installation materials, polycarbonate 4 mm sealing kit |
Greenhouse
uses the original coupling system and profiles. At the very
construction of
the greenhouse, we recommend reserving at least two full days. The building is not too technically difficult and can be done by almost anyone, but given the robustness of construction and especially the amount of screws requires relatively more time.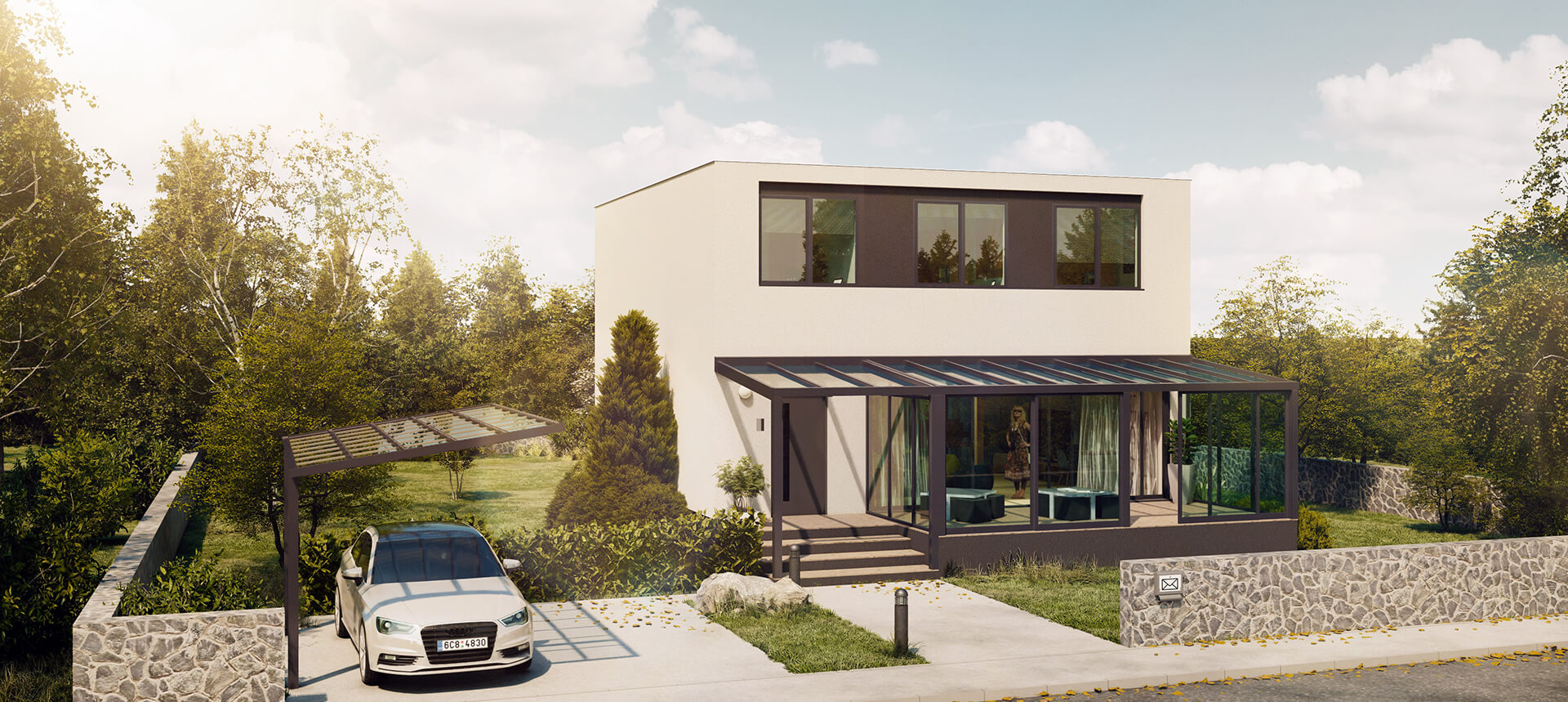 HobbytecA Family Corporation
We perceive satisfied customers and high-quality products that would bring them joy and benefit as our first priority.

PROFESSIONAL INSTALLATION

We offer installation of our products throughout Europe.

Design, Quality, Price

Our products combine timeless workmanship, high-quality materials, and an unmatched price on the market.

LARGEST SHOWROOMS

Currently, we are building showrooms all over Europe to allow our customers to observe the quality of our aluminium structures in person.

IN-HOUSE PRODUCTION

We draw on our own production. Thus, we can create bespoke garden structures.

THE WIDEST PRODUCT RANGE IN THE EU

We offer our clients a comprehensive range of aluminium garden structures manufactured in-house.