The
sailboat from the American manufacturer Shelterlogic has a very nice price, quick and simple assembly that can be easily handled within 90 minutes without any previous experience or special tools. Anchoring to the ground is done by worm anchors that protect the garage from wind blowing. The product is designed for year-round use. In winter, it is advisable to remove a large amount of frozen heavy snow, in particular, to avoid sail.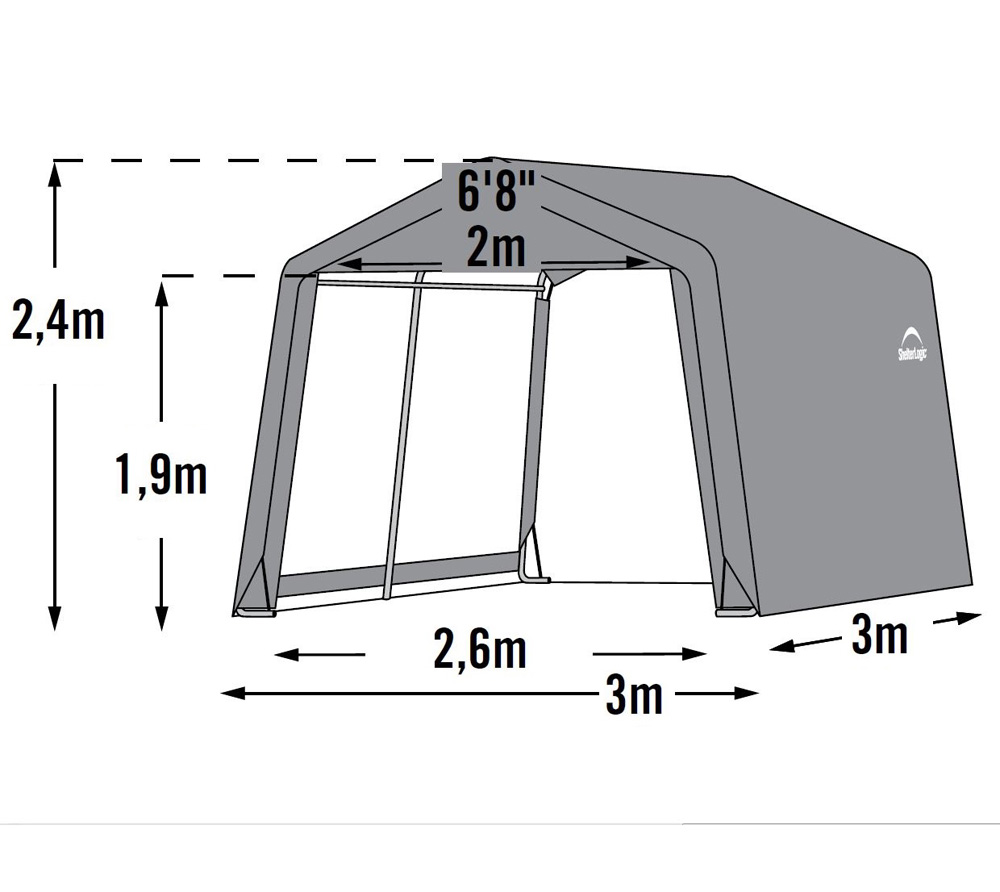 The garage
is fully mobile, can be disassembled at any time, relocated and re-assembled in another place. It is the ideal solution for storing garden equipment, tractors, quads, motorcycles or bicycles, or as an outdoor houshold for
horses
. It is also great for storing wood or garden furniture.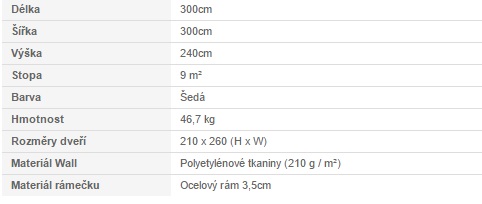 The construction of the
garage
is made up of a dismountable frame made of steel pipes, which are equipped with DuPont quality powder coating, which does not plunge and crack, thus achieving high corrosion resistance. The garage cover is made of a waterproof cover sheet made of woven, thermally bonded polyethylene with a UV filter that protects against UV rays, rain, snow and wind. This is the ideal solution where you do not want to build expensive shelters while demanding mobility.
Package contains:
steel frame
cover gray (1x)
door piece with double zipper (1x)
back fixed part (1x)
fixed rear door (1x)
shelterlock 3x steel locks (6x)
screw anchors (4x)
steel feet
easy step-by-step installation instructions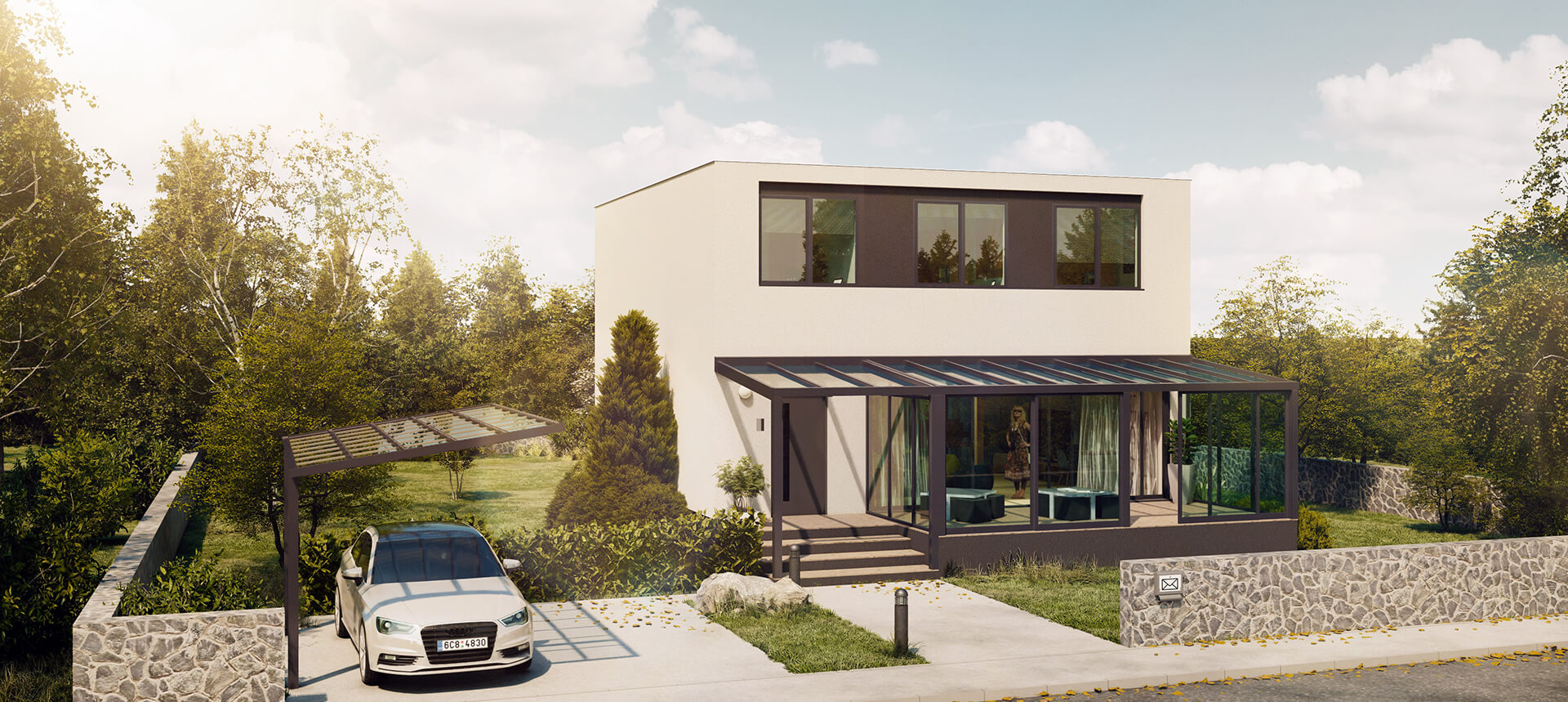 HobbytecA Family Corporation
Customer satisfaction and product quality are our priorities. We strive to make products that provide joy and benefit to those who use them.

Assembly within the Czech Republic and Slovakia

We are currently capable of providing assembly for our products to any location in the Czech Republic and Slovakia.

Design, Quality, Price

Our products are the combination of timeless arrangement, quality materials, and prices unmatched anywhere on the market.

Largest showrooms in the Czech Republic

We created the largest showrooms of their kind in the Czech Republic. We are located in Prague and Brno.

On-site production

Our work is based on our own manufacturing This allows us to create tailor-made orders.

Widest assortment in the Czech Republic

We provide our clients with a comprehensive offer of all our available products for the home and garden.