Greenhouses series URANUS are categorized PREMIUM - Greenhouse is made ​​branded producer from Great Britain.The greenhouse is made ​​of anodized aluminum. Glazing is made from heat-insulating multi-skin polycarbonate sheets of thickness 4 or 6 mm (depending on the greenhouse model). Roof windows are always glazed with 4 mm polycarbonate. Glazing is in aluminum profiles anchored by steel clips.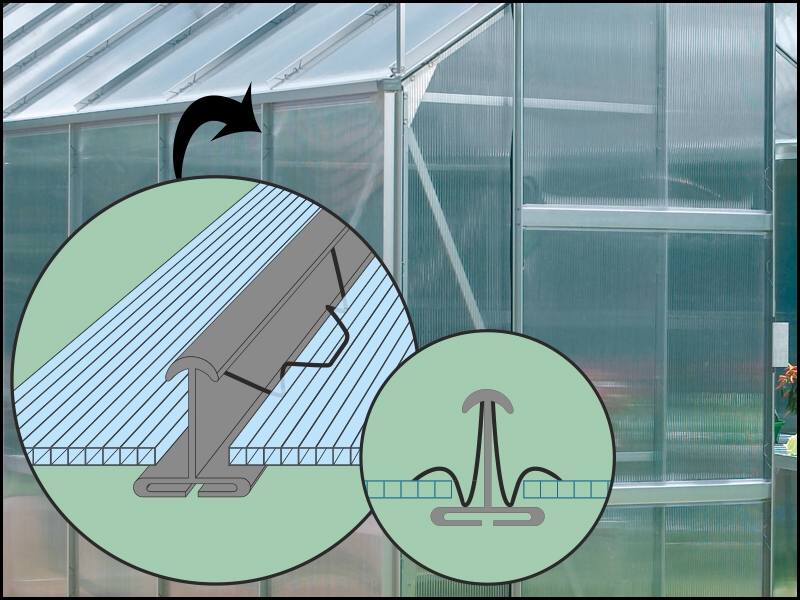 Polycarbonate - a high quality double-wall polycarbonate with UV filter (become fragile, yellowing). To ensure maximum quality glazing of the greenhouse model is manufactured by glass LANIT PLAST, Ltd. of cellular polycarbonate Marlon (producer Brett Martin - UK) or polycarbonate Sunlite (manufacturer Palram Europe - United Kingdom / Germany). LANIT PLAST Company Ltd. is since 1999 one of the largest importers of polycarbonate official in the Czech Republic (a regional partner of their producers) and therefore has its own technical test reports from the Czech state-accredited testing laboratories. It is thus one of the few greenhouses on the Czech market, which are fitted with high-quality polycarbonate Czech traceable certification.



Greenhouse comes in two colors design - metallic silver (anodized aluminum) or green lacquered.

Greenhouse delivered in four sizes:
Width: w = 257 cm 
Height: v = 246 cm
Length: d = 258 cm - 321 cm - 383 cm - 445 cm
The height of the side wall is 151 cm.
 
The contents of the package are hinged sliding door (W x opening = 122 x 191 cm), profiles, glazing, 4x roof ventilation window with manual, all fasteners. A greenhouse can be built either on or masonry retaining wall at the base of galvanized sheet. When building a retaining wall without buying a base recommended. The conservatory, you can buy a variety of high standard accessory - shelves, racks, additional ventilation roof and side windows, automatic openers for these okénkům, gutter kits, thermometers, hygrometers, irrigation equipment, electric resistance heating of the soil.

Greenhouse delivered as a kit with detailed assembly instructions. Packaged in a paper carton.

Notice:
If you intend to build a brick or concrete walls, and brings her to purchase a greenhouse and after installation of the steel base (or greenhouse design). Reported greenhouse dimensions are within the outer dimensions of the greenhouse and can not be used for the assessment and construction of retaining walls.
 
videos:






Category: Aluminum Greenhouses
Colour: Silver
VAC. windows: 4
Built area: 9.84 m2
Width (outside) 2.57
Length (outer): 3.83 m
Height (external): 2.46
Doors: dual sliding
Door Width: 1.22 m
Door height: 1.91 m
Anchoring glazing: steel fasteners
Construction material: anodized aluminum power 1.2 mm
Glazing Material: cellular polycarbonate 4 mm (United Kingdom)
Glazing Material: cellular polycarbonate 4 mm
Structural warranty: 15 years on selected properties AL construction
The warranty for glazing: 10 years on unbreakability hail
Base bundled ACTION - base to the greenhouse FREE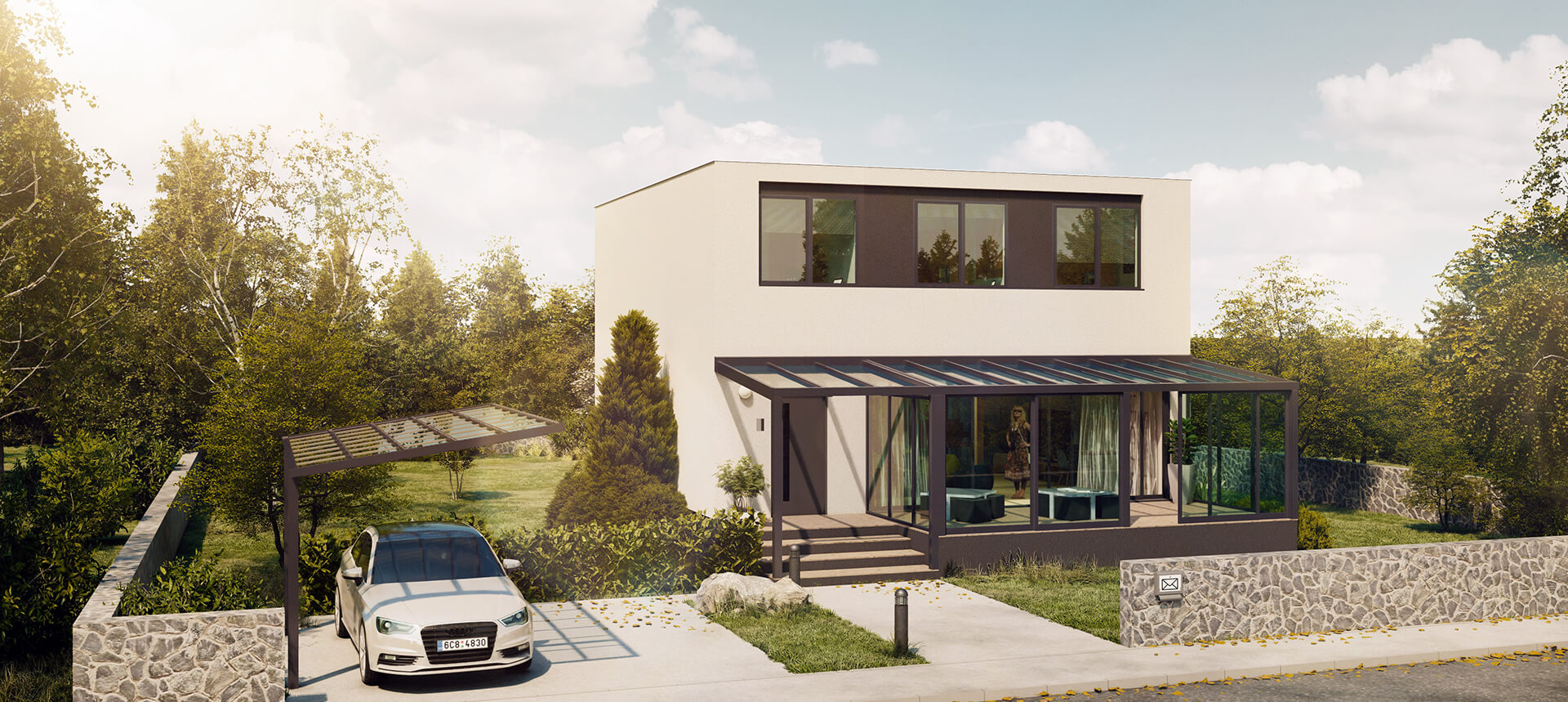 HobbytecA Family Corporation
We perceive satisfied customers and high-quality products that would bring them joy and benefit as our first priority.

PROFESSIONAL INSTALLATION

We offer installation of our products throughout Europe.

Design, Quality, Price

Our products combine timeless workmanship, high-quality materials, and an unmatched price on the market.

LARGEST SHOWROOMS

Currently, we are building showrooms all over Europe to allow our customers to observe the quality of our aluminium structures in person.

IN-HOUSE PRODUCTION

We draw on our own production. Thus, we can create bespoke garden structures.

THE WIDEST PRODUCT RANGE IN THE EU

We offer our clients a comprehensive range of aluminium garden structures manufactured in-house.