GTM 500 SP1 SC H - lawn mower with gasoline engine and running gear
For
multifunctional lawnmowers
sometimes a problem that can handle a lot of things, but only moderately. GTM Professional mowers are designed without compromise. Maximum comfort - Ergonomic handlebars reduces the effective tension neck muscles, control levers engine brake and traction are comfortable expansion, plastic panel on most models includes a cup holder, handlebar height can be adjusted according to body size, professional height adjustment with power and great control button works incredibly light, trash is an indicator of fulfillment, long handle trash facilitates handling and emptying, large rear wheels not only provide grip on wet and sloped surface, but also facilitate the rotation of the machine, handlebars can be folded using a quick release and Briggs & Stratton or GTM ensures always easy start the machine. 
maximum features
travel
collecting dry and wet grass
collecting dry and wet leaves
mulching
sideways ejection
rear discharge deflector
maximum performance
Mowers are equipped with powerful engines GTM branded or Briggs & Stratton. Transmits power to the wheels peak transmission GT. Chassis 46 cm either has a very durable engine with GTM system OHV with great work output of 4.0 hp or a new modern engine from Briggs & Stratton 500E series, also running OHV 4 hp and performance. Chassis 52 cm has the best engines of the Series B & S 600, type 625 or 675 Ready Start. System Ready Start system is comfortable start the machine without having to inject fuel or operate the choke. Additionally, winding launcher takes up earlier, thus achieving shorter and lighter pull the starter rope. Saving energy is a full 30%. Depending on the conditions, moreover, the mower can regulate the motor speed and thus to a certain extent and speed. To fully exploit the power of the engine under different conditions GTM offers a top model with a modern four-speed gearbox of the French GT.
Maximum know-how
Few mower fill the basket so convincingly. Decades of experience of De Wild with professional equipment, allowed to implement the findings into the lawn mower design for everyday use. Grass is initially straightened with a special comb, which is hidden under the bumper, then cut off the wide-shaped blade made of stainless steel and thanks to a chassis with a shape specially optimized for the most efficient air flow is conveyed into the wide chute tunnel and then into bulky trash.
Parameters
| | |
| --- | --- |
| Width (cm) | 51 |
| Engine power - Maximum (kW / HP) | 4.4 / 6 |
| engine type | B & S 675 Series Ready Start (TM) |
| Engine capacity (cc) | 190 |
| Cutting height adjustment | Central, 30-90 mm |
| Trash volume (l) | 75 |
| Wheel diameter (mm) | 200/280 |
| Fuel tank capacity (l) | 1.5 |
| Fully foldable Ergon. handlebars | Yes |
| side ejection | Yes |
| side deflector | Yes |
| Baskets full indicator | Yes |
| Ball bearings | Yes |
| mulching | Yes |
| Chassis | steel |
| Weight (kg): | 44.00 |
| Package dimensions (cm): | 91 x 57 x 52 |
A wide range of rotary mower, please Hobbytec.cz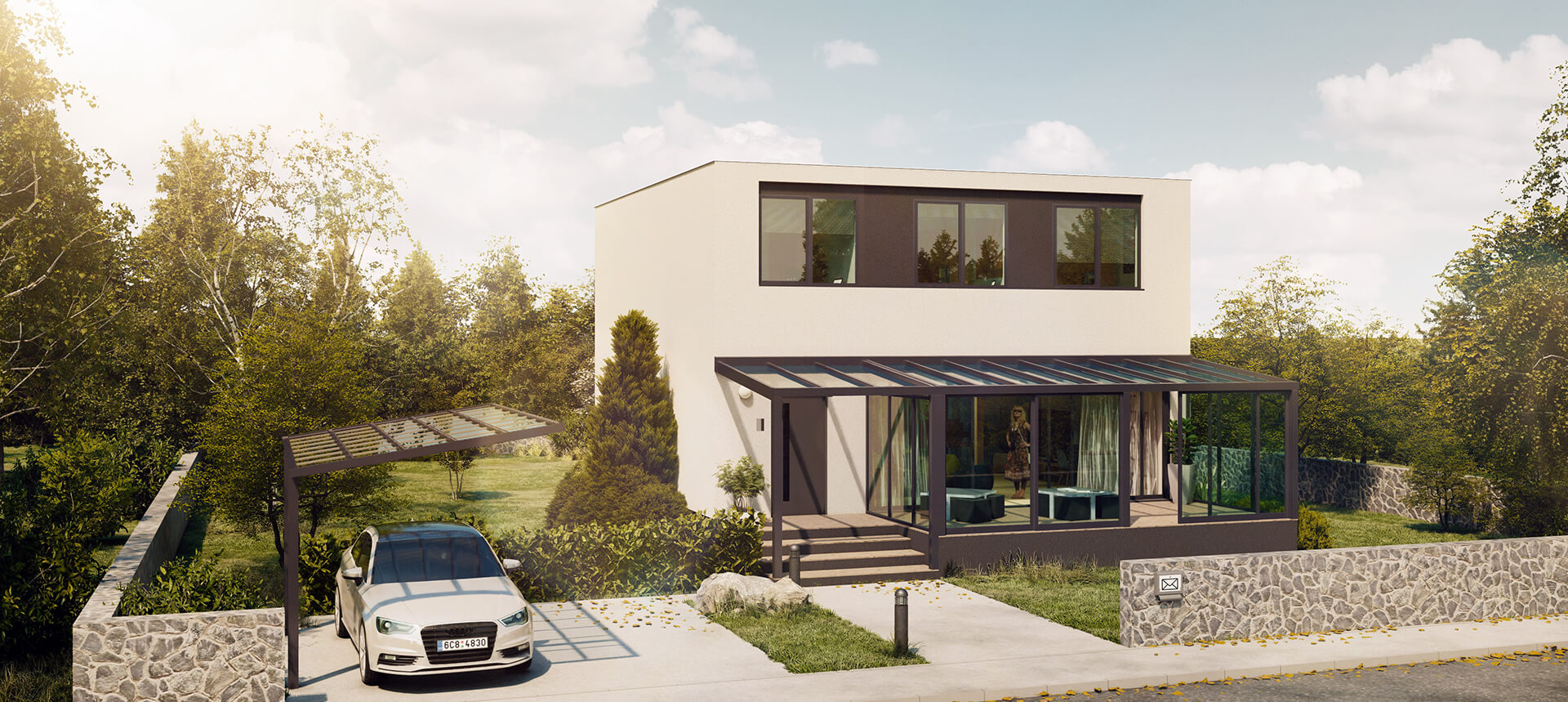 HobbytecA Family Corporation
We perceive satisfied customers and high-quality products that would bring them joy and benefit as our first priority.

PROFESSIONAL INSTALLATION

We offer installation of our products throughout Europe.

Design, Quality, Price

Our products combine timeless workmanship, high-quality materials, and an unmatched price on the market.

LARGEST SHOWROOMS

Currently, we are building showrooms all over Europe to allow our customers to observe the quality of our aluminium structures in person.

IN-HOUSE PRODUCTION

We draw on our own production. Thus, we can create bespoke garden structures.

THE WIDEST PRODUCT RANGE IN THE EU

We offer our clients a comprehensive range of aluminium garden structures manufactured in-house.