Infrared Columbo - Luxury infrared sauna for two people

Infrared COLUMBA Belongs to the category of German infrared type SAUNALUX. It is the elite model, Which we have offered.It is primarily for Installed Customers who want to have the best and not discourage Them Even Higher price.
Infrared Columbo has two glazed edges of laminated tempered glass, looks very spacious and Suitable for modern interiors. Touch and feel the sense of Luxury thanks to the exterior surface modifying MDF (Medium Density fibreboards) - Coated lamination, robotically modified natural veneer. The basis saunas are Canadian hemlock. This adjustment is used to The Produce the most expensive designer kitchens. Adding this feature exclusive variant dark veneer we get to a level infra Completely Different Than the market average.
This infra Also contains a light - colored interior That music you calms, relaxes and sauna will have a deeper účinnek. You also can use the spot light for reading books. Sauna contains turbo-ceramic heaters with Almost immediate effect and heating. Never heat the sauna you do not, you just sit inside and infrared sauna with Heated During one, two minutes.
Columbo infra for the most Demanding clients. This choice you will never regret.
MAIN FEATURES LUXURY Infra COLUMBA:
- Capacity for two people - very spacious!
- Ergonomic tailor-made backrest
- MDF exterior surface (Medium Density fibreboards) - Coated lamination, robotically modified natural veneer. The basis saunas are Canadian hemlock.
- The interior of Canadian hemlock
- 3 x turbo-ceramic infrared heaters (instantaneous sauna with no waiting!)
- Performance turbo-ceramic infrared heaters - 1800W
- Reading lamp + LED color music
- Natural ionizer for air disinfection
- 6 mm clear tempered glass
- Glass front wall glazing horns +
- Exclusive timeless design to modern premises
- SAUNA system AUDIO - AUX, FM, Mp3
- Size: 1200 x 1000 x 1900 mm.
Complete offer sauna and relaxation program can be found here.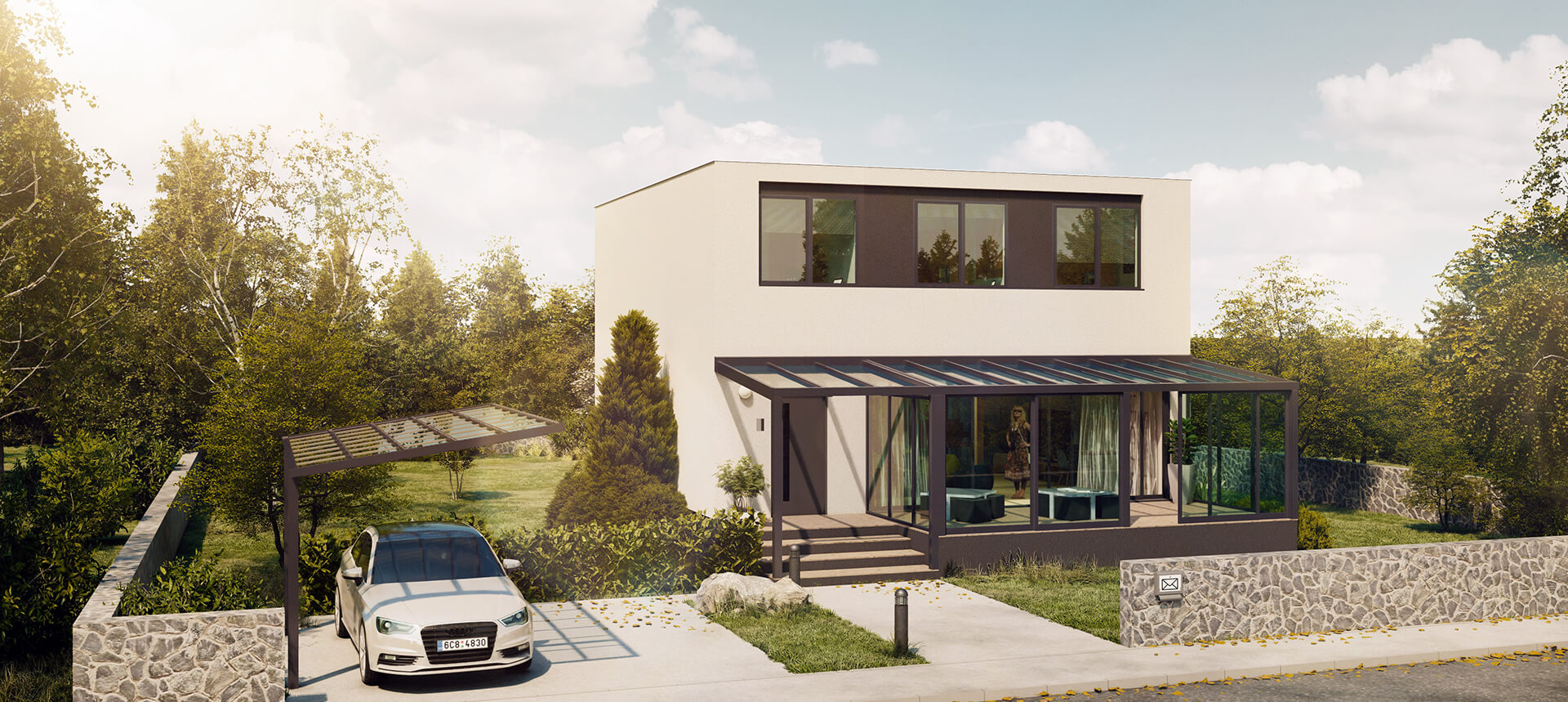 HobbytecA Family Corporation
We perceive satisfied customers and high-quality products that would bring them joy and benefit as our first priority.

PROFESSIONAL INSTALLATION

We offer installation of our products throughout Europe.

Design, Quality, Price

Our products combine timeless workmanship, high-quality materials, and an unmatched price on the market.

LARGEST SHOWROOMS

Currently, we are building showrooms all over Europe to allow our customers to observe the quality of our aluminium structures in person.

IN-HOUSE PRODUCTION

We draw on our own production. Thus, we can create bespoke garden structures.

THE WIDEST PRODUCT RANGE IN THE EU

We offer our clients a comprehensive range of aluminium garden structures manufactured in-house.