Palram hybrid 6x12 - Polycarbonate Greenhouse
• OUTSTANDING polycarbonate with UV protections from PALRAM
• our strongest aluminum frame CLASS
• Galvanized steel BASE IN PRICE
• Easy to assemble and ASSEMBLY
• 10 year warranty!
• A new series of top greenhouses Series Hybrid, which combines a clean and beautiful appearance reminiscent glass side panels, robust construction, easy installation and excellent utility properties.
Even customers with us leaving the trend of heavy, dangerous (glass) and for transport, assembly and anchoring very demanding glass greenhouses, focusing, like customers in Germany and England at lightweight, virtually indestructible and secure polycarbonate greenhouses at a very competitive price that you In addition, everyone can build yourself for the weekend alone. The finest greenhouses for many years manufactured by Palram, which is also one of the largest manufacturers of top-class polycarbonate, which is used by the world's architects even in such demanding constructions, such as the Olympic Stadium in Greece or in China and hundreds of other buildings across the country. More on http://www.palram.com/Profile_Video.
To look forward to many years of very high quality product and take advantage of all the technical know-how of the market leader, we recommend that you choose a greenhouse from Palram.
advantages:
• Virtually unbreakable walls and roof clear of the top dual polycarbonate Palram kept in a greenhouse optimum temperature and protects the plants from direct sunlight.
• Unique easy insertion of polycarbonate panels to aluminum profiles without the use of additional locking elements
• Stainless steel from thick aluminum profiles.
• Hard carrying case, easy assembly instructions, all fasteners in package
• Roof Panels - Dual cellular polycarbonate protects from strong midday sun
• Side panels - crystal clear polycarbonate allows 90% light transmission in low light conditions
Other advantages:
• The doors on hinges can be mounted on the left or right side
• Easy insertion system boards into perimeter profiles
• Top quality construction and materials resistant to wind, snow and sleet
• Additional reinforcements for additional strength
• Magnetic lock the open door
• Lockable door lock
• Uniform design profiles for easy maintenance and servicing
• Two dimensional ventilation window
Outstanding value:
• Effective ventilation and gutters
• Generous headroom for easy movement inside the greenhouse
• Maintenance free, lifetime decades
• Comfortable large doors with magnetic locks open position
Long life and durability:
• Virtually unbreakable polycarbonate panels excellence
• Effective UV protection protects the interior Greenhouse
• 100% UV protection protects the panels from embrittlement and yellowing (this is a common phenomenon in most Chinese greenhouses plates of very poor quality polycarbonate and the bad UV coating)
• Galvanised steel base
• The unique design of thick rust-resistant aluminum profiles - such structures to cope with the wind (it is only necessary quality of attachment to the country) with heavy snow. The quality of the material and the depth and width of profiles is structurally completely different level than any inexpensive greenhouse, which mostly comes from China.
Maximum security:
• Lightweight, unbreakable polycarbonate panels. They are resistant not only against common mechanical damage arising from work in the greenhouse, around it, or during sports activities in the garden, but without problems and can withstand all the rigors weather including hail. Because they are made of top quality largest producer in the world - companies Palram, change their properties or discoloration for decades.
• No glass that could shatter or crack
Easy installation and minimal need for service:
• Unique retracting panels without additional locking elements
• A comprehensive guide that will take you step by step through the assembly
• Design elements Palram greenhouses are uniform, so there is never a problem with spare parts even after many years
packing:
• Compact, lightweight and durable package
• Ideal for purchase via the Internet
• Complete delivery of the greenhouse is made by only two space-saving cardboard
Optional accessories:
Tune your house according to your needs and cultivate plants more efficient, easier and more convenient
• Electric windows
• Screening Network
• Hooks for climbing plants
• Stands for flowerpots
• shelves
• Racks
• Reels for climbing plants
• Irrigation system
• Anchoring systems greenhouse
Dimensions: 3700x1850x2090 mm
video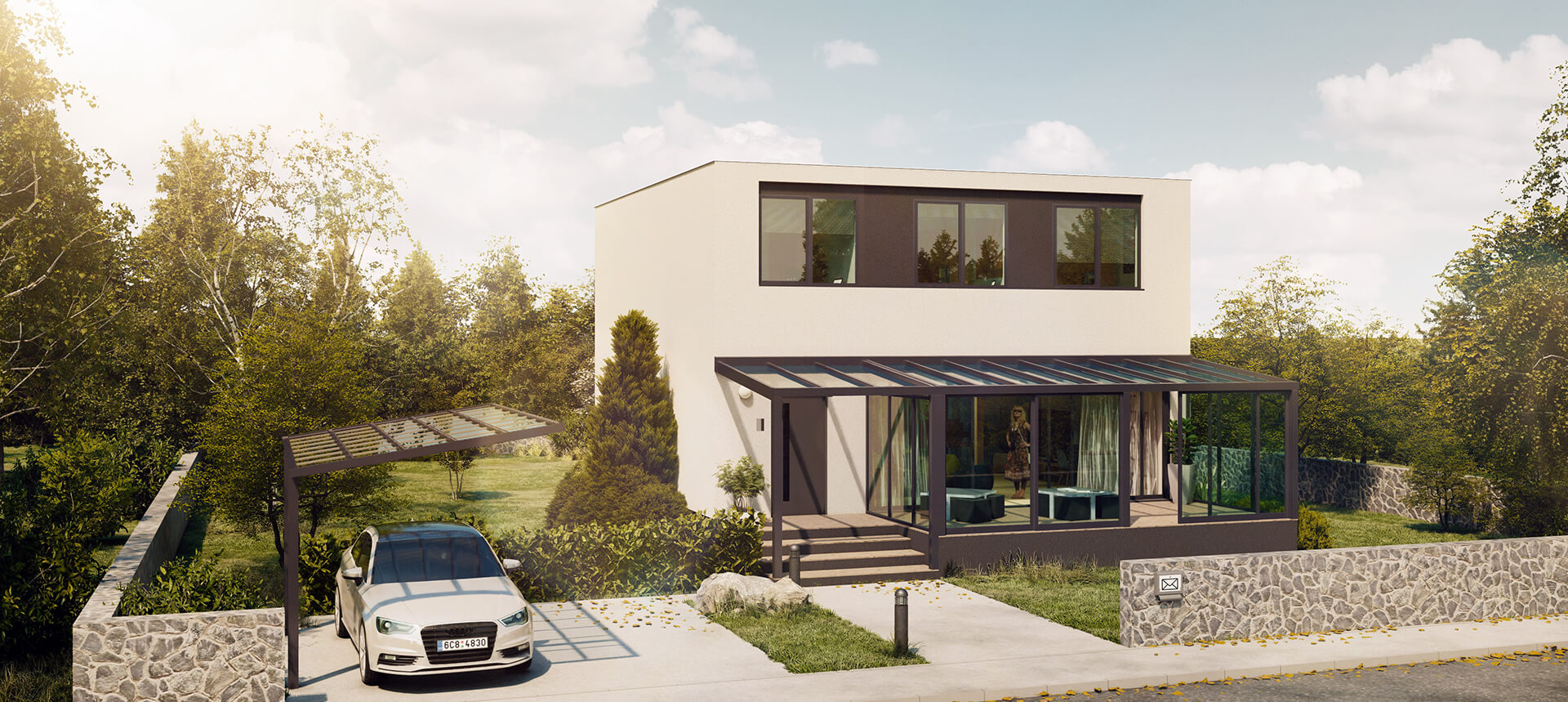 HobbytecA Family Corporation
We perceive satisfied customers and high-quality products that would bring them joy and benefit as our first priority.

PROFESSIONAL INSTALLATION

We offer installation of our products throughout Europe.

Design, Quality, Price

Our products combine timeless workmanship, high-quality materials, and an unmatched price on the market.

LARGEST SHOWROOMS

Currently, we are building showrooms all over Europe to allow our customers to observe the quality of our aluminium structures in person.

IN-HOUSE PRODUCTION

We draw on our own production. Thus, we can create bespoke garden structures.

THE WIDEST PRODUCT RANGE IN THE EU

We offer our clients a comprehensive range of aluminium garden structures manufactured in-house.