Sauna is one of the oldest regeneration and relaxation techniques
. The first descriptions of saunas appear in the 11th and 12th centuries. Finnish sauna in those days from today
saunas and varied over the years has developed many ways of sauna bathing. The Finnish sauna is characterized mainly by high temperatures and low humidity.
In recent years, steam room, sauna and enjoys great popularity and is dedicated to his growing number of people worldwide. Stay in the sauna causes the release
organism, relaxation, eases rheumatic problems, washes out of the body through the skin harmful toxins etc.
Sauna has beneficial effects on human health. Strengthens the defense capabilities of the organism and reduces the incidence of various diseases. Sauna is used as a means of
to gradually hardening and improving fitness. Principle sauna is thorough heating of the entire body at high temperatures
(85 ° C to 110 ° C)
and subsequent
quenching.
Sauna
is designed to withstand a person over an extended period of time (10-15 minutes) and high temperatures. This is made possible thanks to a high dry inside
sauna. Due to the high temperature results in better blood circulation in the body, thereby releasing the muscles, improves patency of blood vessels and are released from the body
endorphins. Sauna has a beneficial effect on problems with cramps, joint pain, headaches, and as already mentioned a sauna
a very positive effect on the heart and on the formation of immune substances. The combination of all these effects sauna helps to release stress
and overall improvement in both health status and mental condition.
improve immunity
relieving stress
Blood flow to the muscles, relief from spasms
Prevents joint pain and headaches
Improves vessel patency and function of the heart
Number of persons: 4
Power: 6000 W, Finnish stove HARVIA 240V / 400V
Lava rocks: YES
Lighting: YES interior lighting
Wood: Canadian hemlock
Storey seating: Yes
Accessories: Stylish pail of water with a ladle, thermometer, hourglass
Width outside: 1750 mm
Outdoor height: 2000 mm
Length outside: 1600 mm
Weight: 190 kg
Warranty: 3 years
Package Weight: 190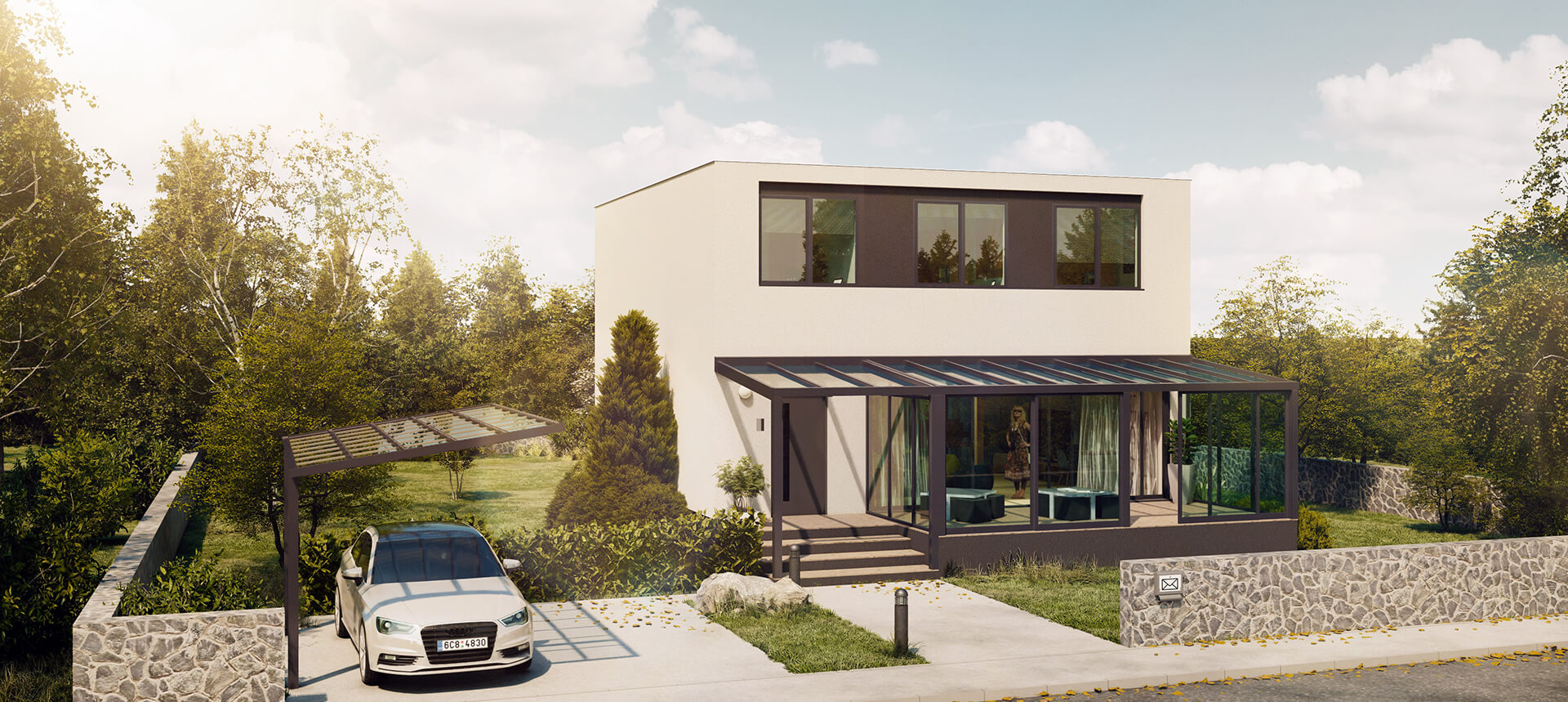 HobbytecA Family Corporation
We perceive satisfied customers and high-quality products that would bring them joy and benefit as our first priority.

PROFESSIONAL INSTALLATION

We offer installation of our products throughout Europe.

Design, Quality, Price

Our products combine timeless workmanship, high-quality materials, and an unmatched price on the market.

LARGEST SHOWROOMS

Currently, we are building showrooms all over Europe to allow our customers to observe the quality of our aluminium structures in person.

IN-HOUSE PRODUCTION

We draw on our own production. Thus, we can create bespoke garden structures.

THE WIDEST PRODUCT RANGE IN THE EU

We offer our clients a comprehensive range of aluminium garden structures manufactured in-house.