HP 1100 S -
vibrating plate
Universal compaction machine category 65 kg suitable for compaction of soils, asphalt layers, paving compaction of soil in gardens, repair of roads and other fieldwork. It is also suited for work in confined spaces such as narrow trenches and along foundations, walls and supporting pillars. It features a simple, unassuming, but very robust design, ideally suited to the difficult conditions in which they normally work like machines.
benefits
The basic advantage of this machine is powerful compaction plate cast from a single piece of ductile iron and therefore most resistant to breakage (commonly have machines in this category welded side edge only). Its shape allows convenient work even in corner areas. Unbeatable is also the balancing machine and its forward movement with minimal side-slipping. In addition, the forward displacement is only designed so strongly that the operator can without much effort and move the machine backward. The machine comes standard fully equipped, so there are elements which elsewhere refer surcharge - plastic transparent mat for compaction paving (because of the color suitable for bright shades paving-remain on the black rubber feet), a chassis with wheels for easy handling on site. The chassis can, if necessary, the machine easily removed.
Other vibrating deks
The tuning plates are more powerful models of the HP 1300 S and 3000 S HP brand Scheppach.
Specifications:
Dimensions: 710x400x490 mm
Packaging dimensions: 700x410x495 mm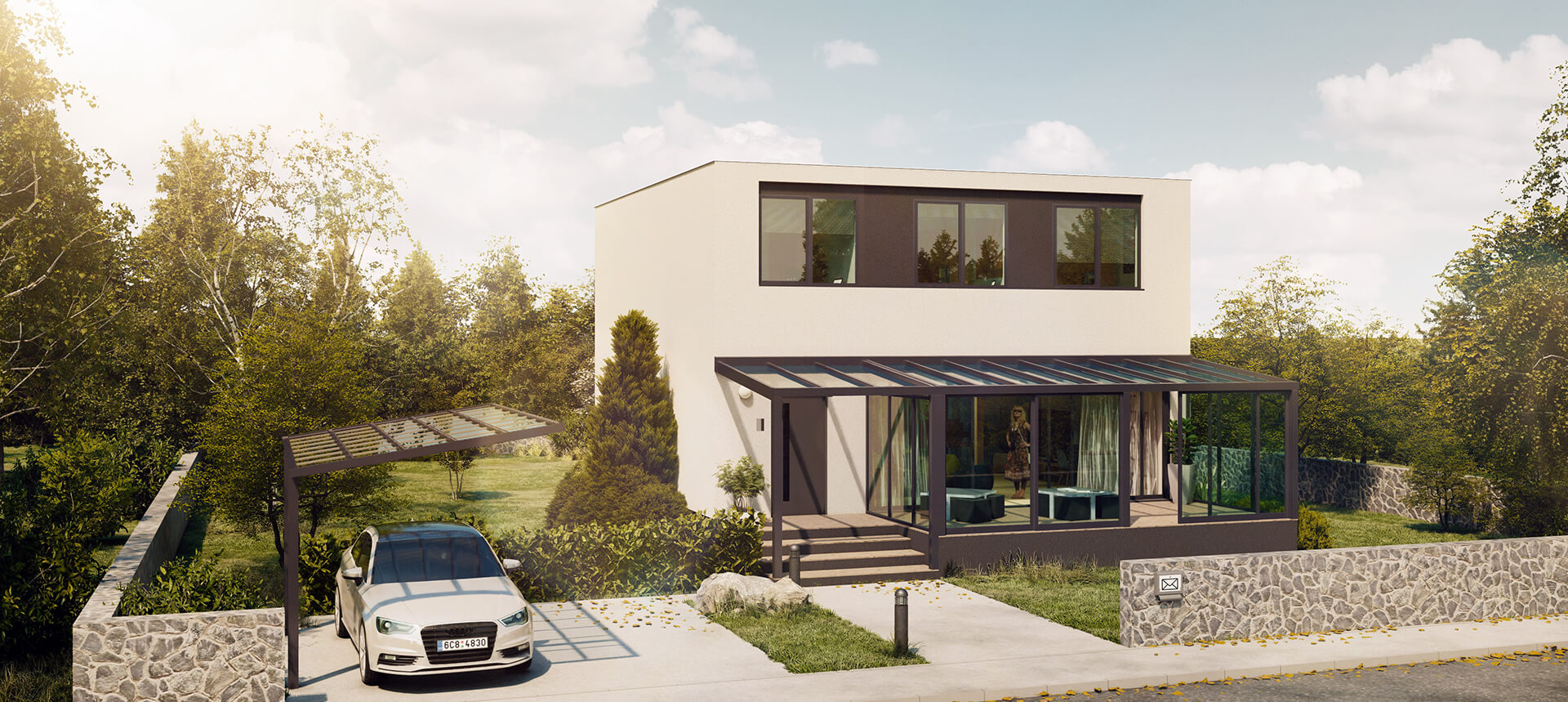 HobbytecA Family Corporation
We perceive satisfied customers and high-quality products that would bring them joy and benefit as our first priority.

PROFESSIONAL INSTALLATION

We offer installation of our products throughout Europe.

Design, Quality, Price

Our products combine timeless workmanship, high-quality materials, and an unmatched price on the market.

LARGEST SHOWROOMS

Currently, we are building showrooms all over Europe to allow our customers to observe the quality of our aluminium structures in person.

IN-HOUSE PRODUCTION

We draw on our own production. Thus, we can create bespoke garden structures.

THE WIDEST PRODUCT RANGE IN THE EU

We offer our clients a comprehensive range of aluminium garden structures manufactured in-house.