If you want only the best and
trampoline JumpKING OvalPOD ™
is designed just for you.
JumpKING - OvalPOD ™ SINGLE OVAL ON CZECH MARKET trampoline it is
structurally unique kind of trampoline designed and built to the Highest load and maximum safety.
Celopozinkovaný base Consists of
a
steel
frame with a thickness of 57 mm, Providing uncompromised strength and stability of the whole assembly.
The safety protection circuit is FORMED protective net stretched on
two horizontal rods,
Which are Directly attached to the peripheral ohradníkům and the base Itself.
Here They use springs Eurospring ™, pinned to frame alternately from the top and bottom.
The assembly is equipped with a 25 mm thick reinforced perimeter cushion-covered laminated vynilovým coating.
Delivery includes a trampoline, and a complete perimeter security coverage, the protective coating on the trampoline, ladder and practical network for storing shoes.
MAXIMUM SECURITY CERTIFICATES substantiated:
certification (TUV and GS) - certification ACCORDING TO EN 1176 for commercial use

Frame: High tensile steel, zinc-plated frame Forehead W on four legs. (50.8 mm frame, legs 57 mm) Dimensions: 4.5 x 3 m, height 86 cm from the ground.
Reflector: Material high-stress polypropylene permatron. The dimensions of the reflecting surface: 2.5 x 3.9 M! Springs 90ks - 18 cm galvanized steel, high-tension springs Eurospring ™.
Security perimeter coverage: 8 pieces enclosing curved poles with foam packaging That advocate Directly to the frame.
The safety net is stretched out on the horizontal beams Directly attached to clipovým mechanism žerdím and "D" pins and tightening the lugs of the trampoline frame.
Entry and exit the safety net is secured with a double zip and hooks.
Circumferential protective padding: waterproof foam, thickness 25 mm, width 300 mm coating of laminated vinyl, green color.
Jumping Individual weight limit: 146 kg (weight of Individuals)
Total bouncy weight limit - load capacity: 270 kg
Reports weight: 135 kg gross / net 125 kg, Delivered in two boxes (dimensions of 117.5 x 50.5 x 47 cm and 117.5 x 50.5 x 21.5 cm)
Warranty: 5-year extended warranty on the frame, 2 years on a reflective surface, springs and protective padding and other components.
Main Advantages JumpKing Trampoline Safety: JUMPKING puts the overall security based on high quality processing always the first place.
Unique design, construction and innovative features. All in one delivery, no need to purchase anything: trampoline, perimeter security network and padding ladder, nets shoes and a seal coat.
Easy installation and removal if Necessary relocation. Branded product: JUMPKING Is The Largest manufacturer of Trampolines. In the world (USA, Canada, Mexico, UK, France, Germany), sells more Trampolines JumpKING Than from any other brand.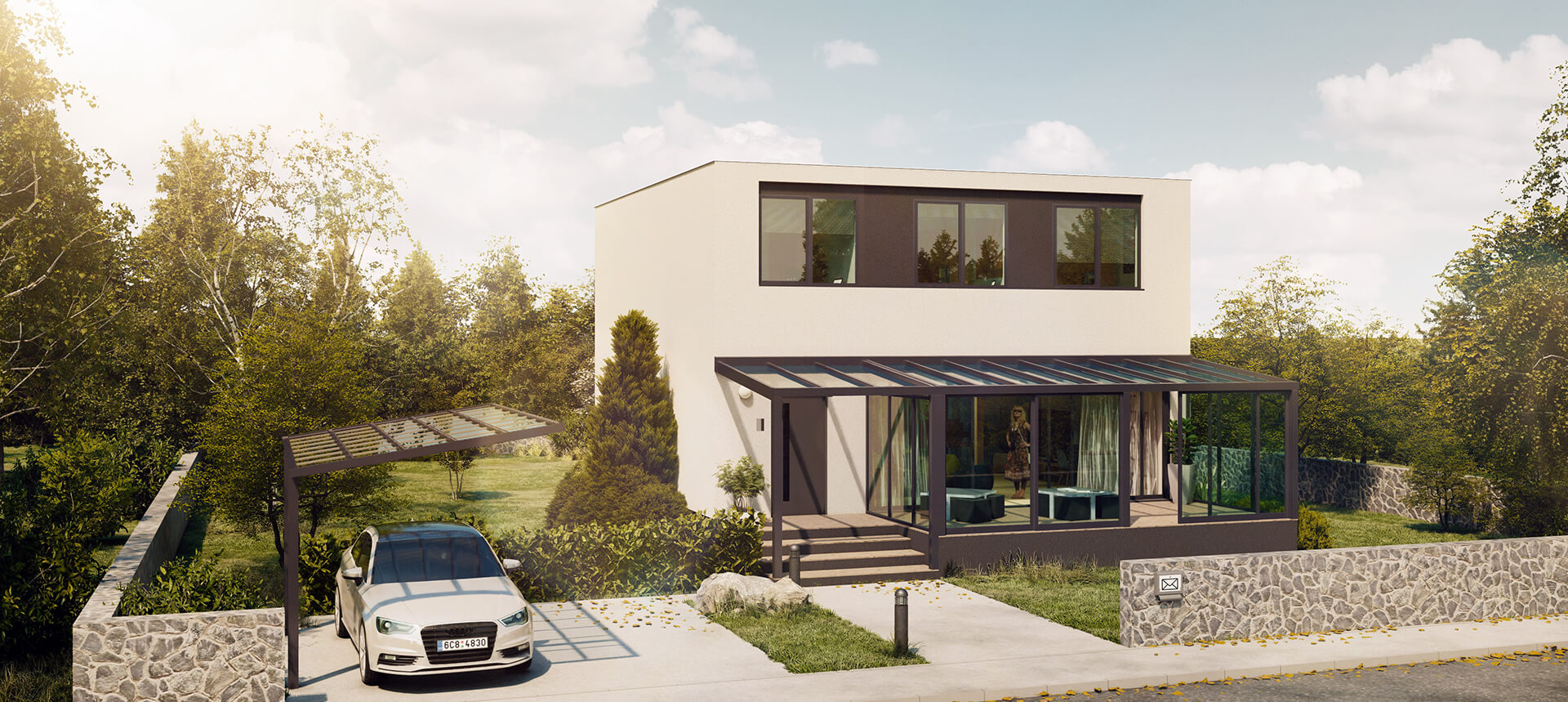 HobbytecA Family Corporation
We perceive satisfied customers and high-quality products that would bring them joy and benefit as our first priority.

PROFESSIONAL INSTALLATION

We offer installation of our products throughout Europe.

Design, Quality, Price

Our products combine timeless workmanship, high-quality materials, and an unmatched price on the market.

LARGEST SHOWROOMS

Currently, we are building showrooms all over Europe to allow our customers to observe the quality of our aluminium structures in person.

IN-HOUSE PRODUCTION

We draw on our own production. Thus, we can create bespoke garden structures.

THE WIDEST PRODUCT RANGE IN THE EU

We offer our clients a comprehensive range of aluminium garden structures manufactured in-house.