Weibang mower WB 506 SC 6in1
is designed for medium to large lawns.
Her incredible equipment, design and quality workmanship make it literally a pearl in this moderately Higher class of lawn mower traversing.
Weibang mower WB 506 SC 6in1
Exc in special Sturdy and solid steel chassis.
The big advantage of this mower is ITS variability using functions 6 in 1, Which Means That the
mower
Weibang WB 506 SC 6in1 Able to collect the Clippings into the trash, mulches, throwing grass sideways,
rear deflector and has a variable stroke the powerful engine.
The advantage of a powerful engine with an output of 6 HP blades with large shovels and picks you perfectly Overgrown wet grass.
Sandwich rubberized wheels are mounted in a double-sided ball bearings, central cutting height adjustment is commonplace with this brand.
Luxury of a large picture this mower is used a special clutch on the knife mower clip mount, Which is Able to slip at the knife thrust it fixed obstacles.
This function can Prevent damage to the mower blades Caused by impact with obstacles.
Ergonomic handle with controls engine speed and a special coating on the Periphery of the grass catcher, Which stimulates a flow of air, from dust to the operator.
Further, this mower equipped with fixed rear wheels and folding handle for easy storage and transportation. Massive Mowerknife with massive ejection "shovels - called. BIG BLADE "a large basket, along with an interesting price make this mower Weibang WB 506 SC quality 6in1 help with the fight against green element.
Another great treasure is the engine That ranks among the best we Weibang in this class offers.
This is a profeisonální strong OHV engine with an output of 6 HP and high torque of 8.9 Nm - 159 cc.
The big advantage of this engine with an automatic choke, ie. kdyko start the mower if and When kdoko without anything on the mower and engine setup.
Samostan very easy manual starting handle every problem, Even without a woman or an elderly person.
Other professional element, the mower has a massive metal gear with a guaranteed long life.
The novelty of the 2015-16 season with a special metallic coating comaxite hammer finish, Which greatly enhances the look of Luxury and elegance.
Custom stroke: YES
* Engine: 6 HP Weibang
Model Engine: 8.9 OHV-1P65A Nm - 159 cc
Engine Speed ​​Control: Yes
Starting: manual
Cutting width: 510 mm
Transmission: Metal
Central height adjustment: YES, 20-70 mm
Friction clutch knife: YES
Mulching: YES
The throw to the side: YES
Ball bearings: YES
Wheels: 205/220 mm
Trash volume: 70 l
Travel speed: variable given engine from 3.0 to 4.4 km / h.
Chassis: High-quality steel
Product Dimensions: 1000 x 570 x 440 mm
Weight: 41 kg
Warranty of 4 years
Package Weight: 41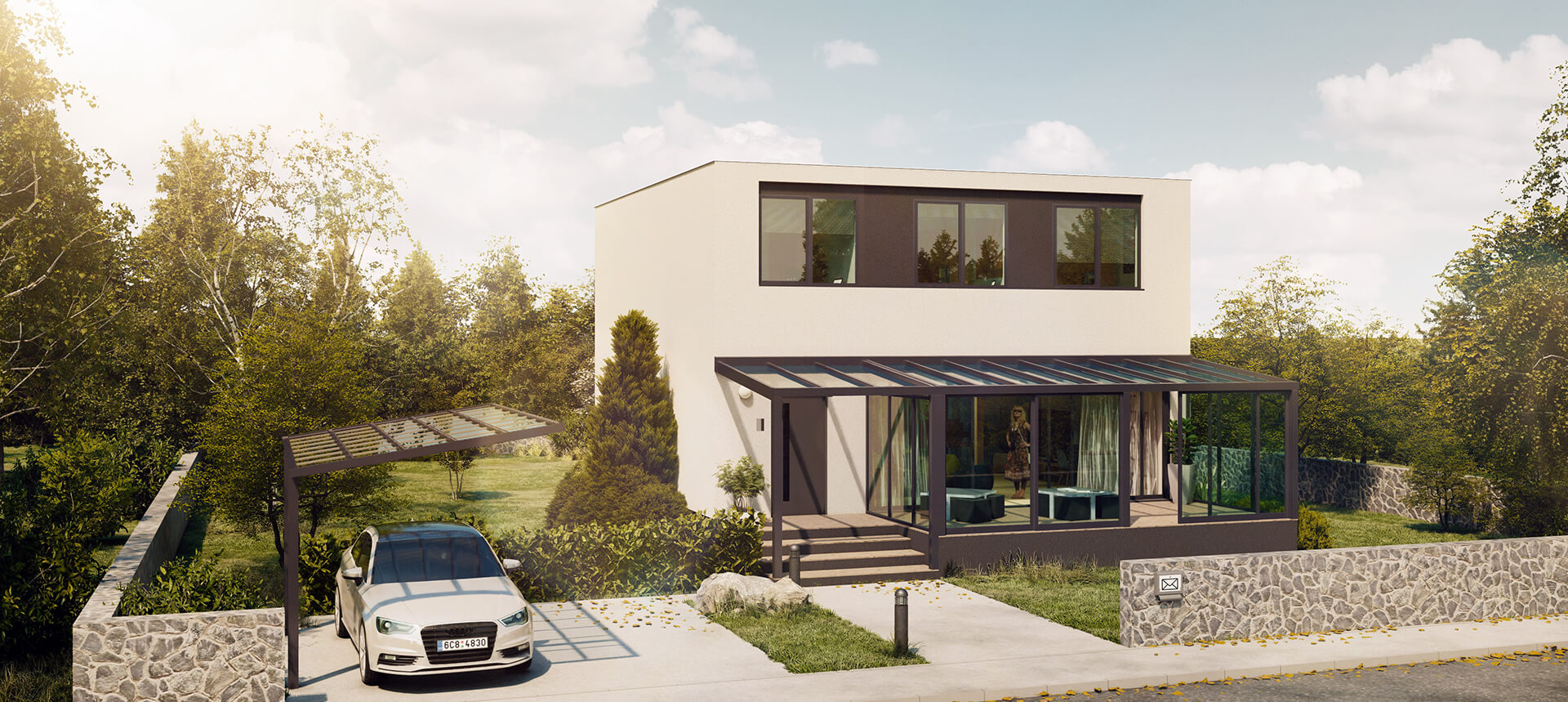 HobbytecA Family Corporation
We perceive satisfied customers and high-quality products that would bring them joy and benefit as our first priority.

PROFESSIONAL INSTALLATION

We offer installation of our products throughout Europe.

Design, Quality, Price

Our products combine timeless workmanship, high-quality materials, and an unmatched price on the market.

LARGEST SHOWROOMS

Currently, we are building showrooms all over Europe to allow our customers to observe the quality of our aluminium structures in person.

IN-HOUSE PRODUCTION

We draw on our own production. Thus, we can create bespoke garden structures.

THE WIDEST PRODUCT RANGE IN THE EU

We offer our clients a comprehensive range of aluminium garden structures manufactured in-house.