Many people still believe that quality long cut burr can be done only with expensive format or table-saw. The fact is, however, that the precise cut can easily handle even more easily and more cheaply. If you ask craftsmen, he will disclose this secret. It's called circular saw.
Professional
plunge saws
worth a fraction of what the cheapest Saw, the problem is that for normal users is priced around fifteen thousand still very high. Scheppach comes as the world's first high-quality submersible saw at the cost of conventional hand-held circular saw. Now everyone can work as easily and efficiently as a professional. Very simply, the circular saw can be described as a circular saw, which can be accurately guided to the guide. Overall, however, the system saw-bar offers a more sophisticated and much more options and individual solutions.
Unlike conventional circular saw, circular saw, as the name suggests, able to work with continuously adjustable cutting depth. So you can start at any point cut boards, you can do it without any problems cut a hole (ideal for holes for the sink or cooktop), you can easily cut out the floor without damaging the surface beneath it and so on. In conjunction with the guide rail then obtain an accurate straight cut without burrs can be cut under precise angles, you can perfectly align the edges, you can shorten the door, you can creased board ap. Immersion course you can use the saw without guide rails as completely normal hand-held circular saw.
Pila PL 55 is very well equipped. The ergonomic handle is covered with a special soft non-slip coating mill has an integrated outlet for dust extraction, the slope of the saw can be set from 0 ° to 45 °, the cutting depth can be adjusted continuously up to 55 mm per plate is integrated spacer wedge that keeps cutting groove open and prevents dangerous rebuffed when saw blade pinching. Important is also a very clever design of the saw, which allows you to perform cuts close to the wall (just 15.5 mm).
The saw can also be equipped with a wide range of accessories. PL 55 is supplied with a guide rail with a length of 1,400 mm. This ensures safe and perfectly straight lines saws and protects the workpiece from damage. It is equipped with a rubber strip that makes a clean cut without unnecessary burrs. Bottom are positioned adhesive strips, ensuring good adhesion even on smooth surfaces.With the connecting can connect several rails and perform even very long cuts.
Packaging dimensions: 315x235x270 mm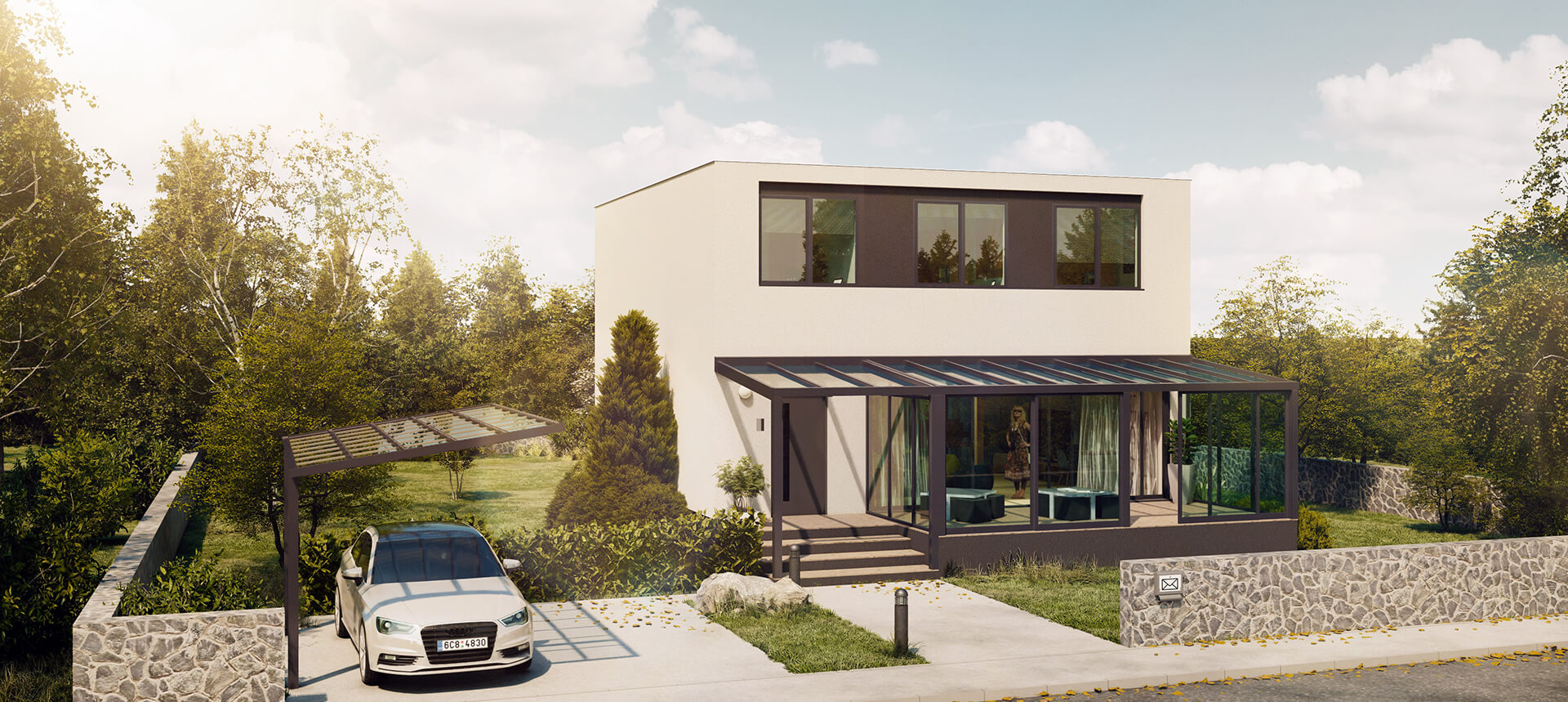 HobbytecA Family Corporation
We perceive satisfied customers and high-quality products that would bring them joy and benefit as our first priority.

PROFESSIONAL INSTALLATION

We offer installation of our products throughout Europe.

Design, Quality, Price

Our products combine timeless workmanship, high-quality materials, and an unmatched price on the market.

LARGEST SHOWROOMS

Currently, we are building showrooms all over Europe to allow our customers to observe the quality of our aluminium structures in person.

IN-HOUSE PRODUCTION

We draw on our own production. Thus, we can create bespoke garden structures.

THE WIDEST PRODUCT RANGE IN THE EU

We offer our clients a comprehensive range of aluminium garden structures manufactured in-house.